Top 5 African Safari Driving Routes
An African safari can bring both adventure and thrill to one's life. These trips are not only for the budget ones, but for the luxury lovers as well. One can do self-driving or can hire a travelling company in which case, all the transport will be arranged by the company.
Here is the top 5 Africa's safari driving routes one should follow:
Namibia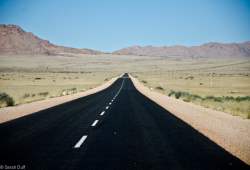 If the explorer is a desert lover, this is the right place to go to. The roads are excellent and the routes contain many scenes and the signboards are easy to read, so one can get guided easily. Namibia's desert is an attraction for off-road drivers.
Those with a luxury safari should get an expert guide and can drive themselves too, keeping their camps as the base location.
Kruger and Zululand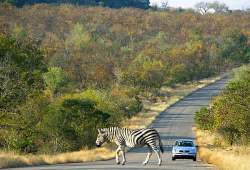 If someone is into wildlife, the Kruger should be their first stop. It's located in the east of Mpumalanga province and someone can stay at either a private concessions in the park or can choose to have a budget friendly self-driving option.
Here, Mkuze Game Reserve is a great place for watching the game from hide.Mmany good photo opportunities are also available. Near there, Hluhluwe is located which is a beautiful park containing some rolling hills. These are mainly famous for their rhino population.
Cape Town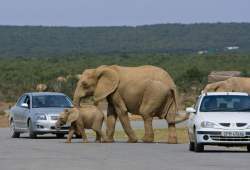 When it's about one of the most attractive cities with some really nice natural beauty and great city life, Cape Town is on top of it. From Cape Town, the drive to Boulder Beach can bring some really existing experience of watching penguins, since it's the nesting place for them. If the driver turns towards east, he will find himself Garden Route, which is one of South Africa's main scenic regions. Wilderness is another little town which is surrounded by astonishing beaches and sceneries.
If the traveller has interest in watching elephants, the Addo Elephant National Park provides the opportunities with different elephant breed in it. So if someone is fond of watching some big animals, this park can serve the purpose and they can come here with the family or alone, to enjoy the beautiful views of the nature.
Atlantic Route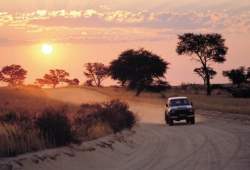 Moving west of the country, one will find a long drive to Upington which will bring the traveller to South Africa's desert, Kalahari. Kgalagadi is a good park for watching predators and animals in special settings. While moving towards south, one can find Au rabies Falls NP, which contains plenty of wildlife to watch. Moving further towards south, one can find the undeveloped coastline.
Near here is Namaqualand, which turns into a flowering desert around August and September. So this time is better while visiting this place since one can enjoy the flowery scenes which provide the calm and pleasant impact on the mind.
Northern Tanzania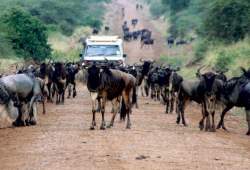 The main reason of this place's attraction is the off road driving since It serves as the perfect spot for that. If someone has a GPS, one can easily navigate through this route and can even find themselves self in tea plantations. After the tea plantation if one continues to be on the same route, the Great Rift Valley can be seen which further leads to the renowned Serengeti National Park. The same route is applied to Kenya too, but one must make sure that the Kenyan drivers are notorious and can hurt anybody nearby, so one should make sure to drive himself.
Although there is variation in the routes, like sometimes it becomes off road driving and sometimes it's really smooth he driving might become boring since it requires long hours, but the hard work is finally paid off when someone reaches home and sees all the amazingly shots he got from the trip.