Ferrari LaFerrari : Reinventing a Classic
Posted 01 January 2015 by
Harvey Shah
A Ferrari will always become a classic sports car. It is a name that is recognized in every corner of the world, and the Italian sports car manufacturer can just stop at being recognizable and keep on producing the classics that will still rake in the big money.
However, Ferrari will not be Ferrari if it does not engage its competitors head on. We would like to believe that this is the rationale behind the impressive Ferrari LaFerrari, or the F150. This supercar takes on the classic form of a Ferrari, but is improved within. The Ferrari LaFerrari, a gorgeous two-door berlinetta, is a hybrid supercar.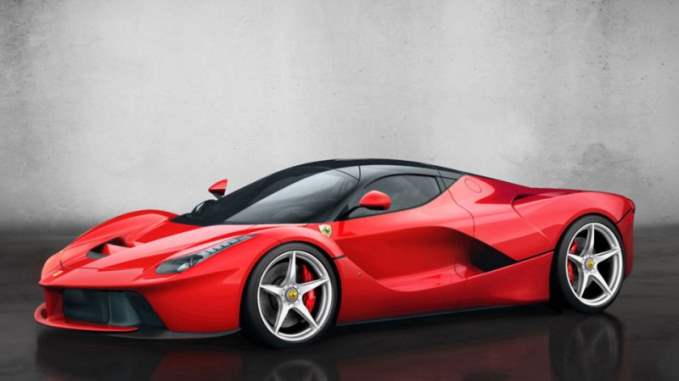 Designed by legendary Ferrari designer Flavio Manzoni, the LaFerrari boasts the highest power output among all the models in the Italian car manufacturer's stable, while keeping fuel consumption low at an impressive forty percent. This mild hybrid is powered by a 6.3-litre Ferrari F140 65˚ V12 gas engine that produces 789 horsepower at 9,000 rpm and 700 Nm of torque; the gas engine can be supplemented by an electric engine that produces 161 horsepower. The electric engine can provide the Ferrari LaFerrari with short bursts of extra power upon demand. The two engines are complemented by a seven-speed dual clutch transmission.
This reinvented classic boasts of a monocoque made of carbon fibre, designed and developed by Rory Byrne, the company's F1 technical director. This new monocoque is vastly improved from its predecessors, with Ferrari claiming that torsional rigidity is improved by 27 percent and beam stiffness by 22 percent. Other new features are the Brembo discs made with carbon cermic, ESC stability control, EF1-Trac F1 electronic traction control that is synced with the hybrid engines, a vastly improved anti-lock braking system and electronic brake distribution, SCM-E Frs magnetorheological damping with twin solenoids, an E-Diff 3 third generation electronic differential, and impressive aerodynamics to allow for optimal performance.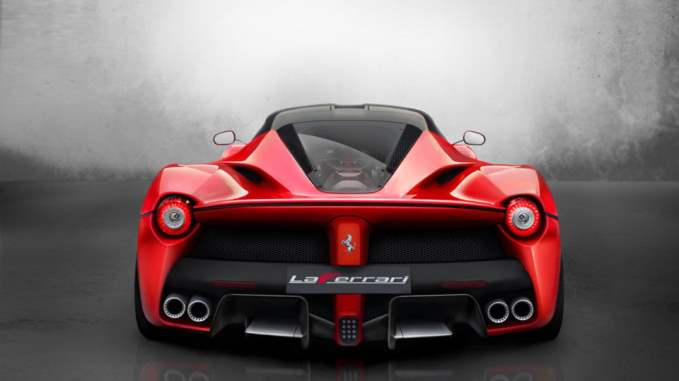 Top speed for the Ferrari LaFerrari clocks in at 217 miles per hour, and can go from zero to sixty miles per hour in under three seconds. The Italian car manufacturer boasted that the LaFerrari went around the Fiorano Test Circuit in just one minute and twenty seconds—the best record for all of Ferrari's street-legal car models.
One of the best things about the Ferrari LaFerrari is that it can go as fast as the Bugatti Veyron—the recently dethroned fastest car in the world—without burning right through its gas reserves. Again, the electric motor is responsible for this. It seems like even a company notorious for producing only gas-guzzlers like Ferrari can come up with an economical supercar that does not skimp on the power and style.
Speaking of style, the LaFerrari is definitely a looker—or at least, more handsome than its older brother, the Ferrari Enzo. Take this beauty on the streets and you can be sure that no head will be left unturned. Ferrari plans to produce only 499 units, but with a price tag of $1.69 million per unit, they will rake in some serious profits.