Pagani Huayra : 2012 Hypercar of the Year
Posted 06 February 2015 by
Harvey Shah
A leading car magazine in the world has named it the "Top Hypercar of the Year" in 2012, and it is the fastest car to go around the Top Gear Test Track as of this day. Aptly named after the Incan god of the winds, the Pagani Huayra is a truly impressive car that will blow you away.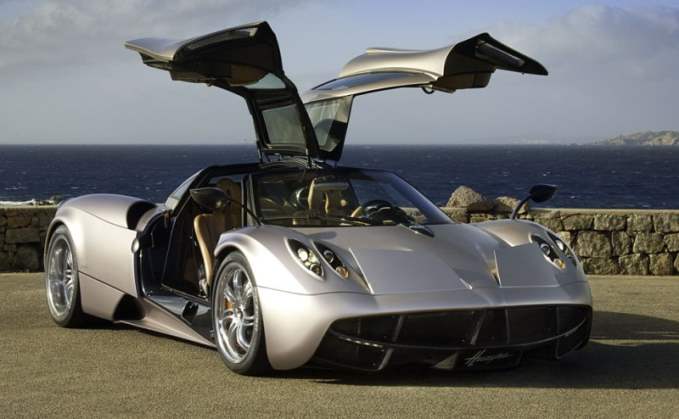 First produced by the Italian sports car manufacturer Pagani in 2012, the Pagani Huayra was designed by Horacio Pagani. This majestic sports car also made a notable appearance in the film Transformers Age of Extinction as the Decepticon Stinger. With a two-door berlinetta body, gull wing doors, and sleek design, it is quite easy to understand why the Pagani Huayra turns heads everywhere it zooms by. But this Italian beauty is not just all looks—it is powered by a Mercedes-AMG bi-turbo M158 5980cc V12 engine that boasts of an improved response, a unique intercooler configuration, vastly improved ECU settings, and less turbo lag. This engine allows the Pagani Huayra to produce an impressive 730 metric horsepower and 1,000 Nm of torque. This god of the winds can go from zero to sixty miles per hour within 3.2 seconds, and adrenaline junkies will definitely enjoy taking this beauty out for a really fast spin.
The Pagani Huayra also boasts of a seven-speed sequential gearbox transmission and a single-disc clutch. While you might be surprised that a car of this calibre did not use a two-disc clutch, it was a conscious decision on the part of the manufacturer. Using a two-disc clutch in an oil bath with the Pagani Huayra will increase the vehicle's weight—and at an added weight of over 150 pounds, the faster dual-clutch transmission will be rendered useless.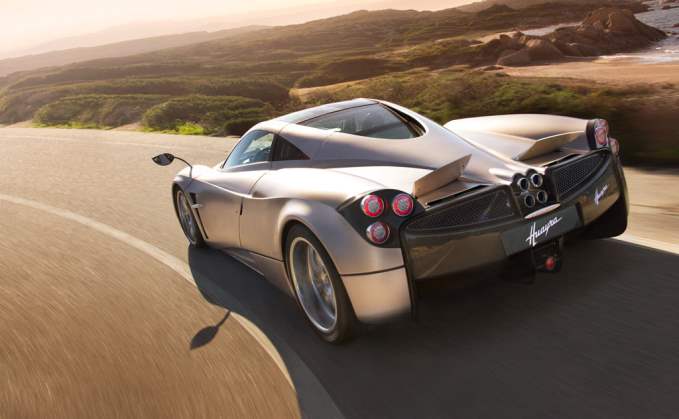 This divine sports car also comes with Brembo brake callipers, pads, and rotors; the latter is made of lightweight drilled carbon ceramic. The manufacturer, through an inspired bout of intelligent design, also added a water and oil heat exchanger, which means that you do not have to wait too long to warm the engine up when the temperature drops. Plus, this heat exchanger allows the Pagani Huayra to maintain stable temperature for lubricants and refrigerants.
In many speed tests conducted by various independent parties, the Pagani Huayra easily outperformed sports cars from noted Italian manufacturers Ferrari and Lamborghini, as well the French manufacturer Bugatti. Although slightly more obscure than other supercar brands, the demand for the Pagani Huayra—priced at 1,198,000 euros or US$1,600,00—remains high. Pagani is well-known for its low production output, which seems the further fan the desire of speed freaks all over the world.
Trying to justify the cost? The impressive Mercedes-AMG 6.0 litre twin turbo V12 engine that each Pagani Huayra comes with is individually hand-crafted. It is an impressively light car—at slightly over 3,000 pounds, it is a very light car that can go from zero to sixty in less than four seconds. And the design is incredibly aerodynamic, allowing you to go faster after you go fast—$1.6 million is a small price to pay for all that speed and excitement.