Koenigsegg One:1 - The True King of the Road
Posted 07 January 2015 by
Harvey Shah
There are sports cars, hypercars, supercars. And then there is the world's first megacar, which is just about everything that a speed-obsessed auto junkie dreams of. The Koenigsegg One:1 is the first car of its kind, and for every fan of high-performance sports cars out there, maybe one of the best things to have ever come out of Sweden (closely competing with the ultra-stylish ready-to-assemble furniture from IKEA).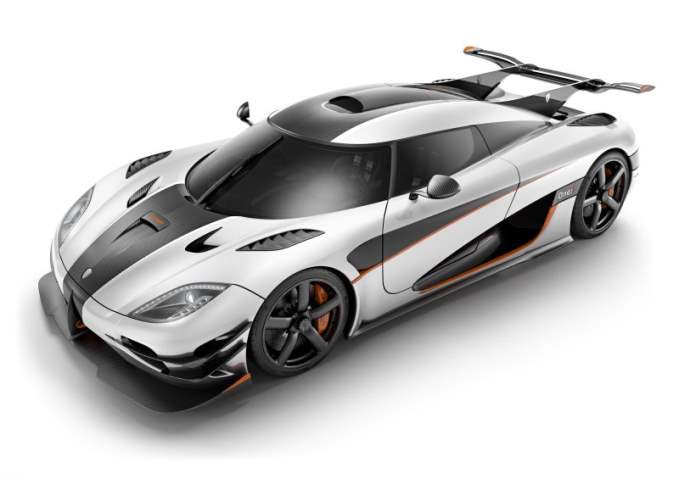 Koenigsegg's founder, Christian von Koenigsegg, began with a simple dream. He wants to produce a supercar to lord over the other supercars. After establishing Koenigsegg in 1994, he worked for years in developing concepts and producing prototypes, until the first street-legal model bearing the Koenigsegg name, the Koenigsegg Agera, was introduced in 2002.
In the 2014 Geneva Motor Show, the Swedish sports car manufacturer introduced the Koenigsegg One:1, which will have a production number of six. The name is quite a deviation from the manufacturer's traditional Agera, but there is an impressive fact behind this unique name. Yes, the One:1 stands for the one to one ratio of the megacar's power (in pferdestarke or PS) output to weight. One PS is equal to one kilogram of car. The Koenigsegg One:1 boasts of 1,360 PS and 1,360 kilograms—a perfect ratio if you ask us.
Aside from the ratio that implies mathematical precision and perfection, the Koenigsegg One:1 also comes with a Koenigsegg 5.0-litre dual Turbocharged V8 engine that can produce 1,341 horsepower (we have done a bit of math here to convert PS to hp) and 1,371 Nm of torque. The Koenigsegg One:1 's top speed clocks in at 281.5 miles per hour, easily beating the Hennessey Venom GT, which clocks in at 270.49 miles per hour. This Swedish megacar is also fitted with a specially developed seven-speed dual clutch transmission, complemented by an input shaft transmission with electronic differential. The Koenigsegg One:1 also goes from zero to sixty miles per hour in under 2.8 seconds, allowing you to instantly feel the car's raw power in what could almost be a blink of an eye.
Koenigsegg has truly produced a masterpiece in the Koenigsegg One:1. Its carbon fiber body is a work of art—designed for optimal wind resistance, light weight, and durability even in extremely fast speeds. The shape of the Koenigsegg One:1 is rather unique, as well as its variable geometry turbocharger with 3D printed internal parts that keep the weight to match the one is to one ratio without sacrificing form and function. Another unique feature is the exhaust tip, which is currently the largest piece of titanium ever 3D printed. Of course, all these customization and innovative production methods do not make for cost-efficient mass production, but the Koenigsegg One:1 is bespoke. Remember, there will only be six of these majestic cars to be produced—after the one displayed at the Geneva Motor Show—and with a price tag of around $1,950,000, the Koenigsegg One:1 better be bespoke and handcrafted.