Self Drive Holiday in Australia - 12 days & 11 Nights Itinerary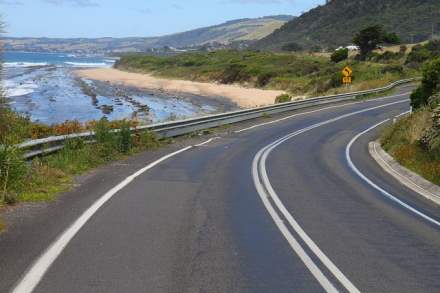 Image Source: www.flickr.com - Christopher Johnson
Self Drive tours can be a lot of fun as they allow travelers to explore new places on their own. There are a lot of people who are rebellious vagabonds at hearts. Such people do not enjoy the conventional means of travelling as they have to bound by the time limits set by tour operators, public transport etc.
This is why, such people enjoy the experience of going on self drive tours as it allows them the kind of independence they like. They get to enjoy traveling to new places at their own convenience and pace. If you are someone who likes self drive tours, you will surely love travelling to Australia. Here is the itinerary of a self drive holiday in Australia:
Day 1 - Melbourne
Arrive at the airport during the day and pick up your car. Overnight stay at a hotel.
Day 2 - Melbourne - Great Ocean Road
Journey begins on the Great Ocean Road, famous for its spectacular scenery, and stretches for 240 kilometers. Nothing can be compared to the natural wonder of the "Twelve Apostles": giant rocks that have stood for centuries to the violence of the weather and emerge from the majestic sea. It will be an exciting journey on one of the most beautiful coastlines in the world. Overnight stay at a hotel.
Day 3 - Great Ocean Road - Grampians National Park
This route will allow you to admire one of the most beautiful parks in Australia known for its abundance of flora and fauna. The Grampians consists of a series of five peaks. Here you will find many points from where you can get with panoramic views; you will also get to enjoy a series of picturesque waterfalls. The park is the habitat for a multitude of animals such as kangaroos, koalas, emus and beautiful eagles. Overnight stay at a hotel.
Day 4 - Grampians National Park - Adelaide
Continue exploring Adelaide. Overnight at the coastal area of Adelaide, known as Glenhelg.
Day 5 - Swimming with dolphins and Kangaroo Island
Go on a catamaran excursion in the morning to watch the dolphins in the open sea with a chance to swim with these fascinating animals. Continue driving to Victor Harbour. Board the ferry to Kangaroo Island. Overnight at hotel.
Day 6 - Kangaroo island
Visit Kangaroo Island, which is a truly spectacular place, where you can find cliffs overlooking the stormy sea, quiet beaches, vast woodlands of eucalyptus, protected bays and coves. Main sites to visit:
Seal Bay
Flinders Chase National Park and
The Remarkable Rocks and Admiral's Arch
Day 7 - Kangaroo island - Sydney
Return by ferry and drop the car at the airport. Take a flight to Sydney. Arrive and check-in to a hotel
Day 8 - Sydney
Get on the driving seat and explore the city of Sydney, which is one of Australia's icons, bright and vibrant, it offers incomparable natural beauties, such as the bay and the many beaches, historic areas and shopping malls, theaters , cultural performances of all kinds and a beautiful botanical garden.
Day 9 - Sydney - Ayers Rock
Drive further to Ayers Rock and enjoy the grandeur of Central Australia.
Day 10 - Ayers Rock - Cairns
Free morning for optional activities. Transfer with shuttle service to the airport and departure to Cairns. Arrive and transfer by shuttle bus. Overnight at hotel.
Day 11 - Cairns
On the 11th day, drive in the midst of nature while exploring the Great Barrier Reef and the rainforest.
Day 12 - Cairns - Departure
Return to Melbourne and then travel back to your country of residence.