Top 5 UNESCO World Heritage Sites in Germany
Rich with historical and cultural beauty, Germany is a place that's home to countless UNESCO world heritage sites. Whether you're talking about symbols of religious heritage or ancient structures that were once in days of old, these places are definitely ones that you cannot miss.
Here are among the top 5 German UNESCO world heritage sites.
Town Hall and Roland Statue of Bremen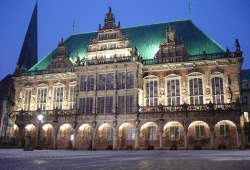 Long before it has been declared UNESCO World Heritage Site in 2004, the statue of Knight Roland has always been regarded by the locals as a unique structure. Known as the "statue of liberty" in these parts, it is the greatest symbol of market rights and freedom.
Every December, the surrounding area becomes a Christmas Market laid with as much as 200 well lighted booths, while the plaza and other historic spots become a venue for various concerts and celebration.
Berlin's Museum Island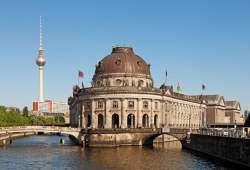 To the east, and between the Kupfergraben and Spree Rivers, lies the "Museumsinsel", a magnificent building that is home to a large collection of archeological treasures from the 19th century. Declared a UNESCO World Heritage Site since 1999, the Museum Island continues to be a temple of the arts even after 70% of the building was damaged way back in World War II.
To visit the five museums in the island is to expose oneself to over six thousand years of history.
Prussian Palaces and Parks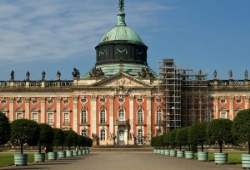 A UNESCO World Heritage site since, 1990, these parks form part of one of Germany's most extensive heritage sites, having been built and contributed to by the works of many architects, artists, and landscape designers, all connected by vast gardens and many buildings in both geographically and aesthetically pleasing ways.
Performances and art exhibits take place among its many parks every year in a festival season that goes through the month of June.
Bamberg Old Town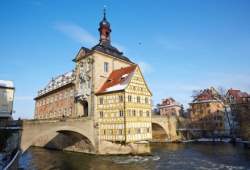 On the seven hills to the south is Bramberg, a town held a UNESCO World Heritage Site since 1993. This little baroque town's historical importance lies in its value as a power base to its founder, Emperor Heinrich II. It is home to many architectural beauties such as the cathedral and town hall, and is filled with beautiful water courses and bridges – a sign that it has successfully managed to preserve its medieval beauty.
To Germany, Bamberg is, in fact, the largest group of buildings to have been preserved in its original state, with 1,000 years of history told in tours and exhibits.
Aachen Cathedral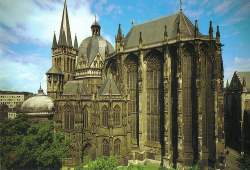 What was once a plan by the Emperor Charlemagne to build a new Rome in the town of Aachen is now, since being declared as such in 1978, a UNESCO World Heritage Site that is of significant importance to all of Europe. In fact, it turns out to be one of the most important structures in the region, now known as the Glass House of Aachen, which has been around 600 years after Charlemagne's death.
For such time, it has become the coronation place of 30 German kings. Visitors can enjoy the evening concerts at Aachen Cathedral every Wednesday on the months of June, July, September, October.