10 of the Best Skiing Spots in Europe
Skiing events have been known to attract very huge crowds across the world and Europe is one of the finest destinations. A large chunk of visitors to Europe go there to enjoy skiing either as a fan or participants. Regardless of which end you sit, Europe has some of the world's top skiing destinations.
The following are ten of the best skiing spots that you can find in Europe.
Zermatt, Switzerland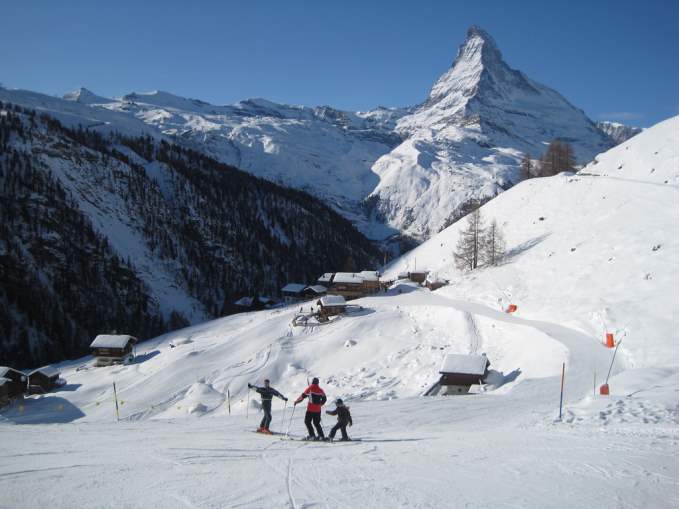 You will never get any better skiing spot in the Swiss Alps than this one. Downhill skiing is made possible by the steep Matterhorn Mountain and those who are not too much into skiing are never left out. There is mountain climbing as well as hiking which will be very enjoyable. Once on top of the mountain, you will have some of the best and breathtaking views of the landscape.
Lapland, Finland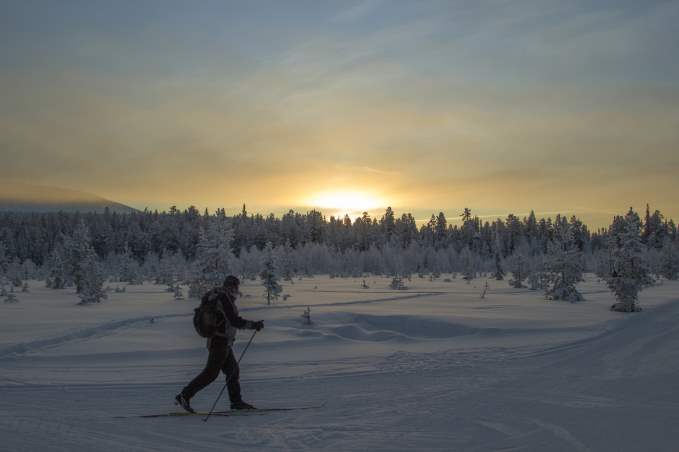 Located in Finland, this skiing spot has become very popular and a key attraction for international tourists. It is the largest that the country has, with slops covering a distance of 2 miles, while its vertical drop extends a quarter of a mile. There are also 29 ski.
If you enjoy ski running then there is a cross-country track covering 210 miles, and 24 of that is lit thus you can even run at night.
Chamonix, France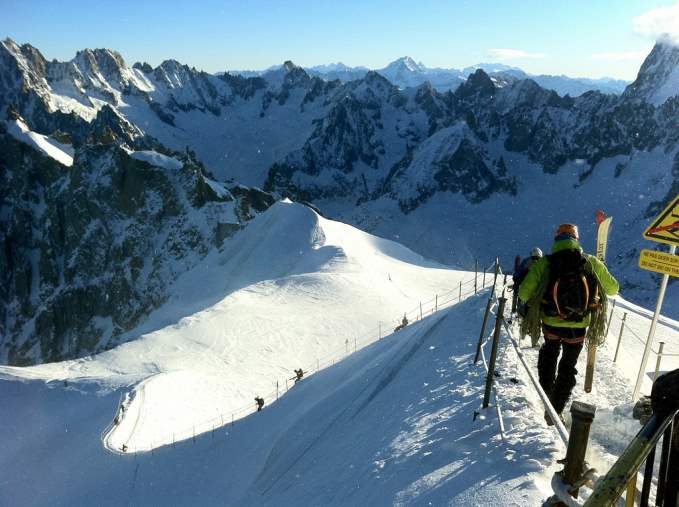 This is part of the Rhone Alpes in France and has become a huge attraction thanks to Mont-Blanc. This is the highest mountain in the western part of Europe which has worked well in making this place a suitable skiing destination for tourists.
The slopes of the mountain are very steep while weather conditions are favorable which the right condition is for any highly developed skiers keen to find the best in Europe. If you are a beginner then don't worry a lot because runs are available to make your acclimatization easy.
Interlaken, Switzerland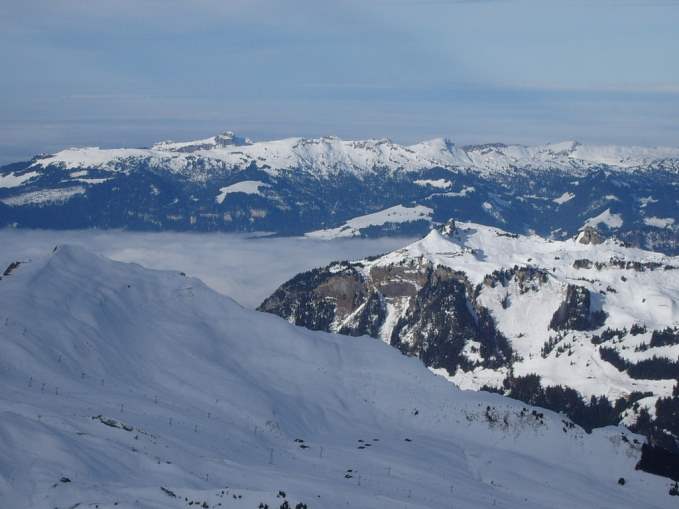 This will be the ideal destination in Europe to choose if you want to enjoy outdoor sporting for a complete year. It's in Switzerland and will offer you up to 150 milles of skiing tracks during winter seasons. That is the best time to tour this place as a skier. Some of the notable settings at this include Kleine Scheidegg-Männlichen, Mürren-Schilthorn and Grindelwald-First. They all have breathtaking views of the landscape that you will enjoy.
St. Anton am Arlberg, Austria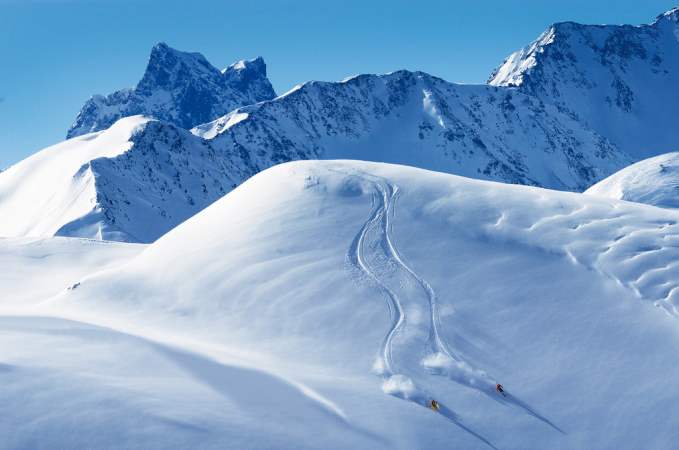 This ski resort is in Austria and stands out as one of the most popular in the country and across Europe. You will love this place in case you are looking for some expert skiing at a lively destination. Go to Valluga, Schindler and Kapall peaks to enjoy some vertical skiing experiences while Mattun and Schindlerkar are for the seasoned skiers since they are not properly groomed.
Meribel, France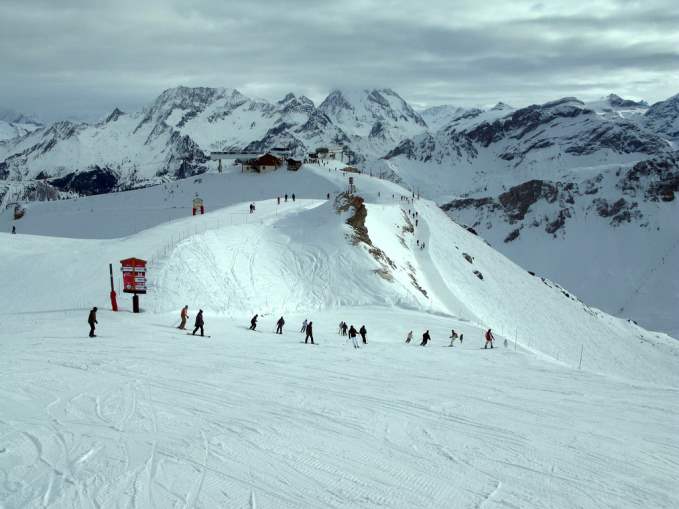 This French skiing destination has been made popular by the fact that it sits at the globe's biggest skiing area of Trois Vallees. Easy accessibility is one of the easiest things that will make you love this place. Proceed to Mont du Vallon if you are looking to have steep and long runs at a stunning backdrop while starters can try their luck at Altiport.
As a beginner, you will be advised to take up skiing at Tougnète or Saulire because interaction with seasoned skiers is free, giving you the opportunity to learn from experts.
Oberstdorf, Germany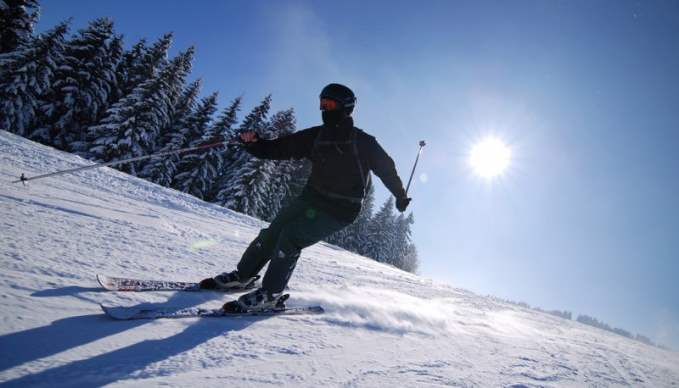 This is a Bavarian alpine town in Germany where skiing takes place. You should not hesitate from trying it out whenever you want to ski in Europe. You will find the world's second biggest ski jumping hill of Heini-Klopfer-Skiflugschanze located here. Other popular areas for skiing at include Kleinwalsertal, Kanzelwand and Nebelhorn so your options will not be short.
Trysil Municipality, Norway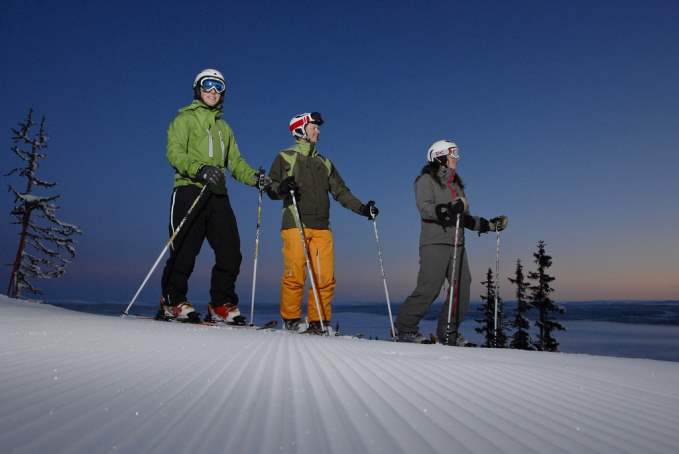 This destination in Norway holds the record of being the first in the world to play host to a skiing competition back in 1855. Today, it is the most popular destination in Norway where skiing takes place thanks to its 65 charming slopes at the Trysilfjellet Mountain. Hogegga is the right place for the daring skiers to take a dive as it has ice formations of 4,200 feet. The black runs there will give your body something to worry about so it's not for the fainthearted.
Sälen, Sweden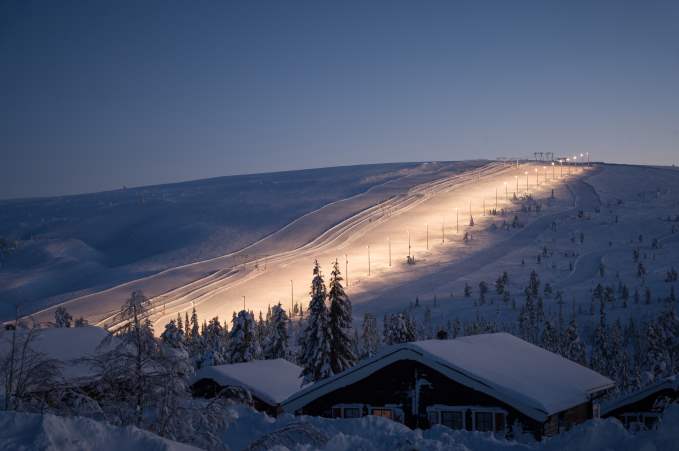 Any skier will enjoy this skiing spot located in Sweden. It houses four key resorts namely Hundfjället, Tandådalen, Högfjället and Lindvallen. This skiing paradise is one that you would not want to miss out anytime you are in Sweden. There are up to 100 pistes that you will enjoy. Above that, Salen plays host to the official start of the globe's oldest, longest and biggest cross-country ski race. All that is among the many things that you stand to gain from your tour of Sälen.
Zell am See, Austria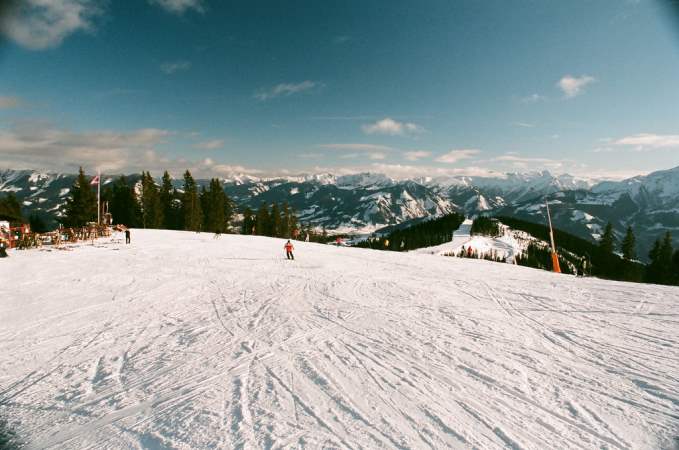 This is an all-rounded skiing destination in Austria where any skier will have a great time. It stretches 80 miles with three different slop categories for intermediate, beginner and advanced runs. You can also take up the cross-country trails measuring 125 miles and their panoramic views of the landscape will excite any skier. There is an adjacent town of Kaprun where glacier skiing is common and an option you can consider exploring once at Zell am See.
Apart from these ten, there are many other skiing destinations in Europe that you will have the freedom of selecting. Make sure you have selected the one that meets your demands and is in a country that you will not experience difficulties visiting. Also, consider the season of the year in Europe before touring to avoid frustrations. Skiing is better in winter season and that has to be top priority for you.