Top 5 Places to Visit for Active Travellers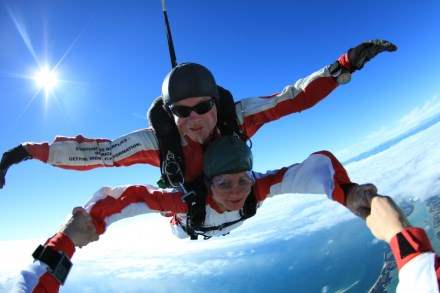 If you are an active traveler you should have no problem in going to any country of the world. Of course, if you are actively traveling it means that you love traveling.
If you have the budget and resources to travel to any place you can put your finger on then there are places on earth that you must not miss. Some of these destinations are very popular and chances are that you have already visited one of them but some destinations are considered the underrated destinations but need your apt attention.
Here's the list you might want to keep with you from today:
Paris, France
Yes, we know that this name appears in almost every list of traveling destinations in the world and that's the reason it is here too. You can't have a list of traveling spots without mentioning this city. Not only does it offer you the highly esteemed Eiffel Tower but there are many other places in Paris that must be paid a visit to. It is not just the Eiffel Tower that gives you the most beautiful pictures but Arc De Triomphe is not behind in this competition too. For more enthralling pictures you can visit the Notre-Dame too.
Maui, Hawaii
If you love open sceneries and limitless glances into the horizon, Maui is the best place for you to unpack your bags. The beaches of Maui will cast a spell on you and the beautiful landscapes will give you moment after moment for capturing some masterpiece shots from your camera. The lush terrains of this city are waiting for tourists to explore them. Travelers will get the most unique experiences of their lives on the zipline and while surfing on the blue waters. For a romantic evening you can try the sunset cruise trip with your life partner.
Sydney, Australia
This is the most populous city that you would find in the entire Australia but it offers much more than you expect from a metropolitan region. The quality of life in this city is great and while you will get some great shots of botanic gardens and the Harbor Bridge, there are some great beaches for you to relax your mind and body too. Bondi is a great beach to spend some time relaxing. Who could forget to mention the Opera House of Sydney while talking about its attractions? Its magical location in water and more than 1600 performances every year are enough to fascinate anyone.
Cape Town, South Africa
Among all the great names and places people visit every year very few are able to recognize the beauty of South Africa. South Africa is worth your visit, especially the beautiful city of Cape Town. Table Mountain National Park is a place that will bring you under its magical spell with its awe-inspiring landscapes and natural beauty. Visit Signal Hill and go for the Kirstenbosch National Botanical Gardens to enjoy the beauty of this natural city. South African Jewish Museum is another place you must not miss on your journey to South Africa.
Yunnan, China
Yunnan is a province in China so you will have a lot to see here. To have the most unique and extraordinary experience of your life you must see the rice fields on the mountains. These rice terraces that are covering the mountains are in all the beautiful colors you can imagine and when looked at from the top they seem as if an artist has drawn an abstract picture. Kunming Dragon Gate, Lijiang Impressions Show, Erhai Lake etc. are some of the best places to visit in this magical South-Western province of China.