Top 5 Beach Holiday Destinations in Indonesia, Asia
Indonesia is one of the best beach destinations in the world. The country has a tropical climate and is enjoys sunlight most of the year. It is home to many beautiful and sunny beaches which are ideal for those looking for a perfect tropical vacation.
The islands of Indonesia are home to the best beaches in the country. They are also known for their distinct culture, food, history and religious beliefs. For your next beach vacation, you should certainly consider visiting any of these islands of Indonesia.
Here are some of the top islands of Indonesia:
Island of Java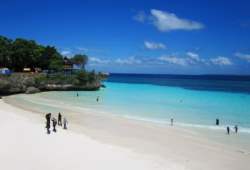 It is the most populous island in the world and the political and economic center of Indonesia. 60% of Indonesians (135 million) live in Java, making it the most populous and one of the most densely populated islands in the world.
Java has been the cradle of the country's history and heritage. It was the center of Hindu and Buddhist empires, Islamic sultanates and was also the heart of the Dutch colonial empire. Here you will discover much of the Indonesian culture and if you want something more exciting you can always go on an excursion in any of the 121 active volcanoes.
Island of Bali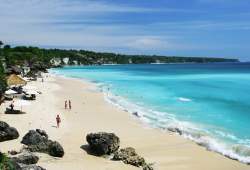 Bali is Indonesia's most famous and the most tourist friendly island. It is known as a paradise of surfing. Thanks to its mix of beaches to volcanoes, lakes, rice fields, temples and a culture of Hinduism that makes it different from any other island in the country.
Bali is bigger than most other islands but looks small next to the giant and super-populated island of Java with which it is almost touching. It is one of the best places to surf in Southeast Asia. The small island of Pulau Menjangan, northwest of Bali, is one of the best diving sites as its coral reef is very well preserved.
Gili Islands
If you are looking for beautiful beaches you will find them near the island of Lombok, in one of the 3 small Gili (Gili Air, Gili Meno and Gili Trawangan) islands. Motorized vehicles are prohibited so you can only move around on foot. Their motto is No cars, no motorbikes, and no worries. The beaches are beautiful and pristine.
The more adventurous tourists can travel to the neighboring and larger island of Lombok where they can climb the Rinjani volcano, as it will be an unforgettable experience.
Komodo Island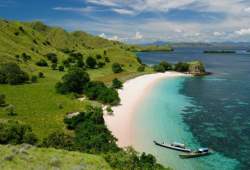 Komodo Island is small, and has 2000 inhabitants. It is part of the Komodo National Park where lives Komodo dragon, the largest lizard in the world that measures about 2 to 3 meters and weighs about 70 kg on an average. They are carnivores and they are reputed to be feared but are endangered, so this national park was created in 1980.
It is certainly worth traveling to this island just to meet them! There are many hotels and resorts in the island that offer luxurious accommodation to the guests.
Sumbawa Island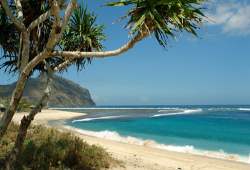 Sumbawa Island is little known and is not part of the traditional tourist circuit. So it's interesting. If you go there you will meet a very rural and traditional culture based on Islam. Also, you will find very few tourists in this island because of which it is ideal for those looking for a secluded island vacation. It has a population of over a million and a half inhabitants and is much bigger than Bali.
Sumbawa Island is also known for its beautiful and calm beaches ideal for sunbathing. The island does not have too many luxury resorts or hotels and it offers mostly modest accommodation.