10 Life Changing Hiking Trails in the USA
Posted 08 March 2015 by
Sam Jackson
You might be wondering why people hike but all the answers will be forthcoming once you visit the USA. This is a continent full of life changing trails where you can hiking with a lifetime experience. Your options will always be limitless so be sure to get a hiking trail that will impact your experience positively.
Make sure you consider the following top ten hiking trails in the USA.
Glacier National Park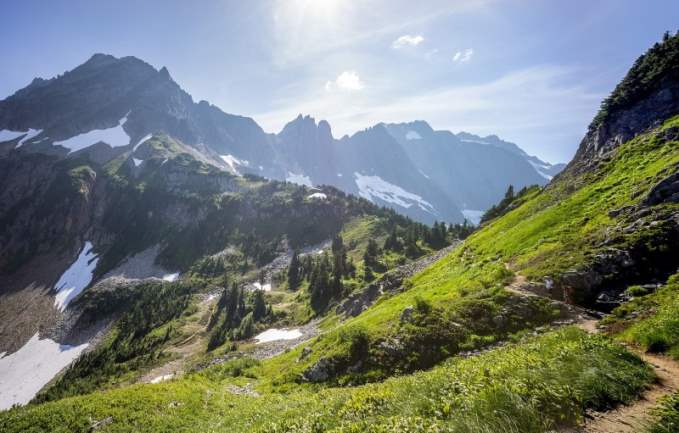 This is another park in the USA that offers a life changing hiking trail. This is a real paradise for those people who are into hiking and you will cherish your time there. Its distance is 730 miles all marked and more than half of visitors to the park go there for exploration. There are many imposing mountain peaks that you will get to see, alpine lakes are isolated while wildlife numbers are always high. Hiking on this trail under darkness will require a backcountry permit so don't go against the laid down rules.
Grand Canyon National Park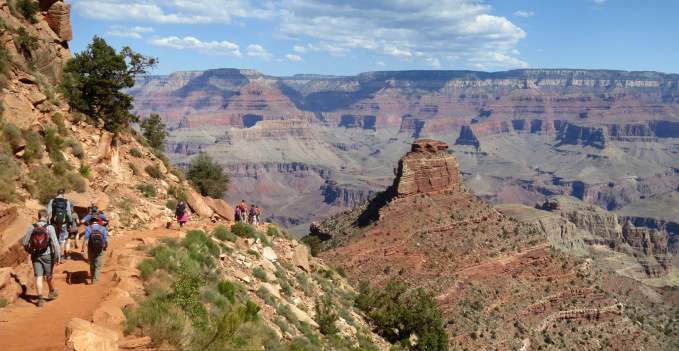 This is a huge tourist attraction in USA and attracts over 5 million visitors every year. It is a hiking trail that you can consider for changing your life. Owing to its steepness, you need to understand that going down the trail also means you have to come up. You have to be very careful when hiking during the day because you might find coming up to be challenging even for an experienced hiker. Take a ruthless downhill descent and your experience will be like no other you have ever had. A total of fifteen trails lead to the canyon and it's upon you to choose the ideal one.
Pacific Coast Trail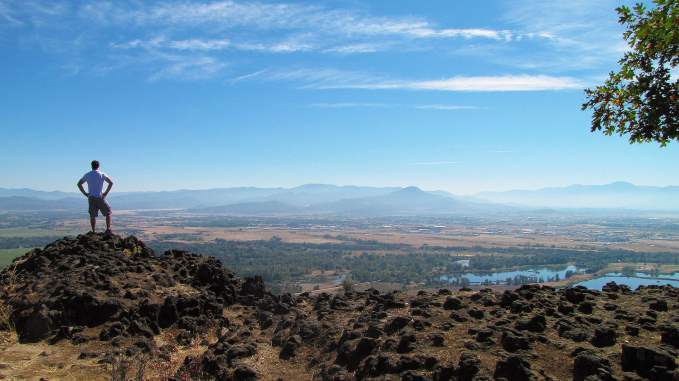 This is a thru-hike that will allow you to see a very big section of the continent. The trail covers approximately 2,650 miles which cuts through seven national parks, three states, over a thousand lakes and 24 national forests. That is more than you can expect to get from a hiking trail. This trail connecting Mexico and Canada, it includes 19 big canyons and there are more than 60 mountain passes.
Appalachian Trail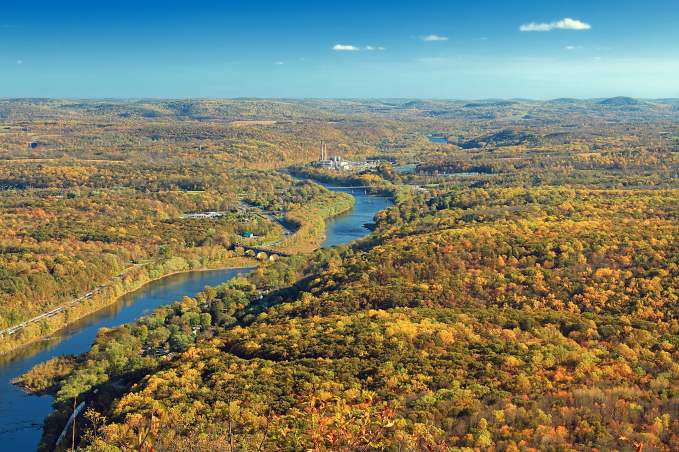 This stretches for 2,178 miles from Georgia to Maine and you will never forget your experience there. It cuts through a total of 12 states and it is the longest trail in the USA that has been marked so far. Along the trail, you will be able to enjoy six national parks, eight forests while up to 6,000 volunteers help in maintenance of the trail. You will probably see them at work. A thru-hike along this route will require you to plan in advance to ensure you have reservations made.
Yosemite National Park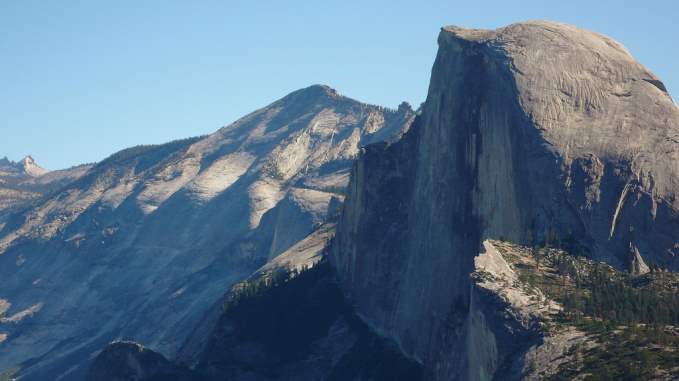 This is a very spectacular and gorgeous national park in the USA and it is one of the best hiking destinations. It covers a landmass of approximately 747,956 acres which is enough to satisfy your thirst for hiking. It is recorded that up to 3.5 million visitors tour the park annually, underlining its prominence among the hiking trails of the USA. There are many trails covering the whole park to choose from so don't limit yourself in any way. There is always an assurance that the experience you get from this trail will be life changing.
Zion National Park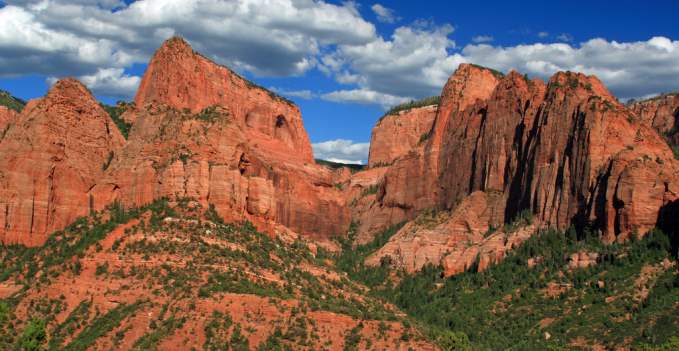 You will find very interesting and breath-taking canyons and cliffs of the desert on this trail. A backcountry permit will be necessary if you plan to do some overnight hiking while prior planning will help you make the best out of your visit. Day hiking will be the ideal time to explore this park because you get to see exciting waterfalls, the valley of Virgin River and canyon walls made of sandstone. All the trails at this park are highly explored by many hikers who tour every year but will still have something to change your life.
John Muir Trail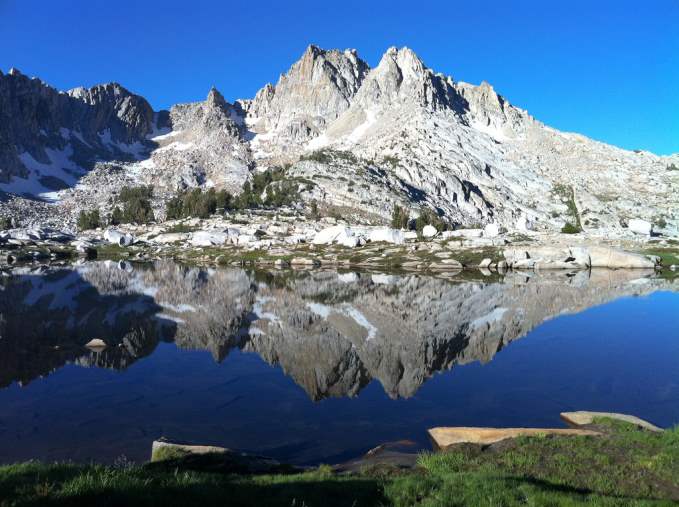 This trail is named after a legendary naturalist covering 211 miles and all the hikes are highly elevated. It is not for the fainthearted. If you can brave yourself to cover the whole trail, you will be able to enjoy seeing many mountain lakes, granite cliffs, canyons as well as peaks at the Sierra Mountain Range. The right time to visit this trail is between June and September since that is the popular hiking season with high snow levels.
Arches National Park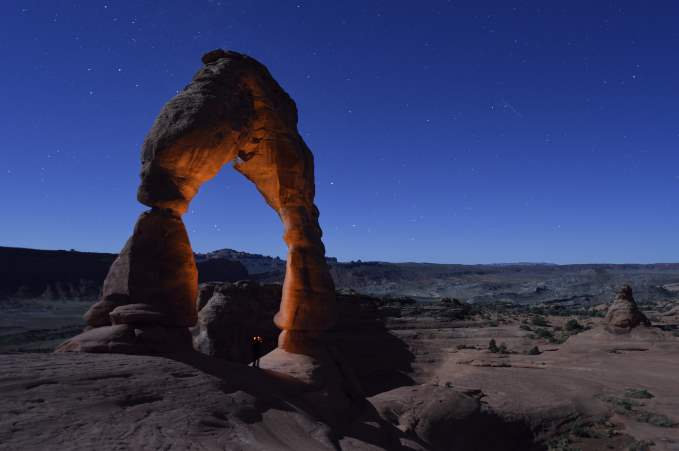 You must come face to face with the magnificence and beauty of this park in case you love desert hiking. There are thousands of sandstone arches as well as red rocks that will give you sights to see. Walking through is the best way of exploring the park and you will be happy to know that most of the trails are easy to hike. Nothing will be difficult for you. Devil's Garden Trail is the longest standing at 7 miles and you can give it a try for a life changing experience.
Denali National Park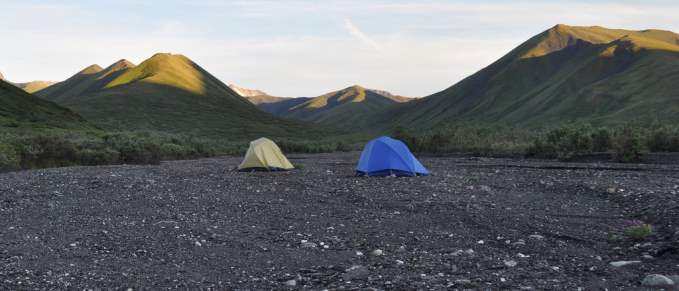 The trails at this park cover a large wild countryside that you will have the opportunity to explore through hiking. The trails are not marked so you should be braced for a wonderful experience as you explore the trail-less countryside. It is a trail with many challenges but they are all good for your hiking experience. You have to look for the paths on your own and very few hikers are able to achieve that. The terrain is uneven and dangerous but nothing should deter you from having a life changing hiking experience.
Mount Whitney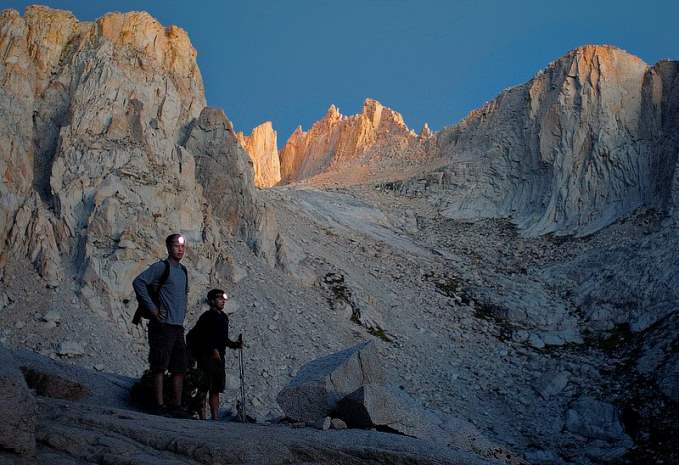 This is one of the highest mountain peaks in the USA thus offers some of the best hiking experiences. The summit is 22 miles above the ground and getting there will definitely offer you an experience that you will treasure forever. The height of 14,497 feet is one that you can look up to for a life changing hike and you will encounter river crossings, slick boulders and switchbacks among several other attractions.