Uluru-Kata Tjuta National Park : Tourist Guide
One of the most popular national parks in Australia is the Uluru-Kata Tjuta National Park located at the Central Australian Desert. No other park represents the heart and soul of Australia more than this national treasure.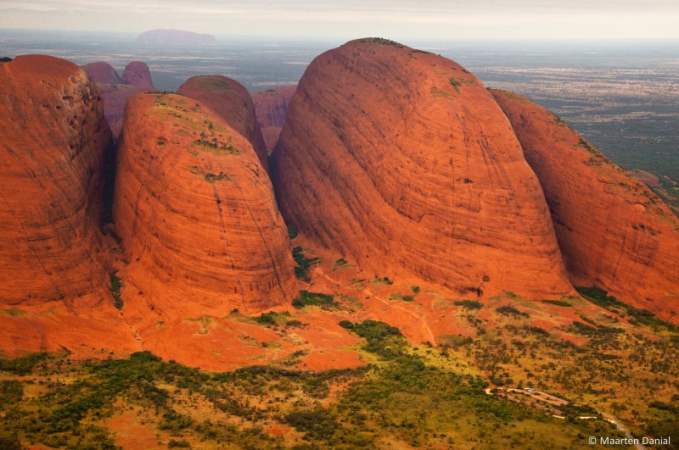 Getting There
One of the best things about Uluru-Kata Tjuta National Park is that it is accessible through various ways. You can drive or fly to the park. If you're pressed for time and prefer not to take the scenic route or if you want a bird's eye view of the entire area, then flying would be your best option. Your destination would be the airport at Yulara called Ayers Rock Airport. It's about a 3-hour flight from Sydney.
If you're an avid adventurer, then driving is the best option. Your destination would be the Red Centre Way of the Northern Territory. Doing so would not only give you a chance to visit Uluru, but also Alice Springs, Kings Canyon, and the West MacDonnell Ranges.
When to Go
While the Uluru Kata Tjuta National Park is open all year around, the best time to go would be between May and September. It is cooler during these months making it an ideal time to go on walks and really discover the area. If you do go on walks, no matter what month it is, make sure that you bring plenty of water with you.
Camping
If you intend to go camping inside the park, you'll be disappointed. Camping is not allowed inside Uluru-Kata Tjuta National Park. However, you can do so at Ayers Rock Camping ground that is about a 10-minute drive from the park. This camping ground is complete with facilities, power, and even air-conditioned cabins. There are also several hotels and apartments in the area.
What You Should Know
If it's your first time to visit Uluru, the first thing you should know is not to attempt to climb. There aren't any laws that prohibit climbing Uluru, but Aboriginal culture do not allow this - it is a sacred rock for Aborigines. Another reasons is safety. Climbing Uluru can be rough and demanding physically. Only experienced climbers with proper equipment would be able to scale the mountain.
You also need to be aware that the park is serious when it comes to protecting wildlife. If you do encounter any injured animals, make sure that you report it to the proper authorities so they can come to the aid of the animal.
Heat is one of the fiercest enemies of any visitor to the park. In fact, during the months between October to March, some of the walking trails are closed because of the extreme heat. Never underestimate the heat when going on a walk. Make sure you have plenty of water with you and that you're in a good physical condition. If you do get into any amount of trouble, make sure to call emergency services by dialing 112 from your mobile phone. Emergency radios are also available along the walking trails so you can easily contact the rangers in the event of an emergency.
Taking photographs is also forbidden at certain parts of Uluru. These areas are highlighted by signs, so please refrain from taking photographs where you see these signs. This is again due to Aboriginal culture, but you will still find many places where you can take amazing photos.
Photos of Uluru and Kata Tjuta