Road Trip along Interstate 15 - Los Angeles to Las Vegas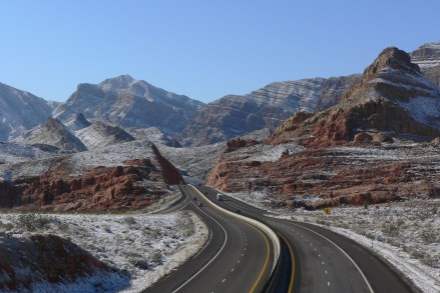 People who want to enjoy real entertainment and luxury should certainly go on a road trip to Las Vegas. The road trips, leading to the 'Entertainment capital of the world' is a classic, no matter where the journey begins. Whether you want to gamble in the casinos, visit the strip clubs, or get married in Las Vegas, the trip will surely be worth it. In most cases, people start their road trips to Las Vegas from the cities of Lon Angeles and San Francisco in the state of California. However, there
Las Vegas is surely the entertainment capital of the world. The city has some of the best casinos in the world and is the Mecca for gaming enthusiasts. There are several hotels and resorts in the city that provide world class luxurious accommodation to the guests. It is a one-stop destination for shopping, fine-dining and gambling, making it very popular with luxury travelers. Las Vegas offers all kinds of avenues for adult entertainment, starting from casinos to strip clubs. Roller coaster rides in adventure parks, sky jumping and skydiving inside hotels, pole dances in strip clubs etc. are some of the activities that are enjoyed by the tourists in Las Vegas.
Movies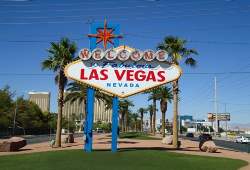 Definitely, Las Vegas is famous for being one of the most fascinating destinations on the planet for gaming and betting, great entertainment, fine dining and unique shopping sites. From the time that Las Vegas formally became a city in 1911, it has captured the attention of the whole world, mainly people with a taste for the "good life". This city has been the featured in many movies such as Ocean's Eleven (1960), Rain Man (1988), Indecent Proposal (1993), and many, many more. Perhaps the most emblematic of the city is Viva Las Vegas! (1964), a movie starring the legendary Elvis Presley and Ann-Margret.
Casinos in Las Vegas are open 24 hours a day, 7 days a week! Experience the thrill of playing craps, roulette or poker. Apart from visiting the casinos and the strip clubs, you can also enjoy walking on Las Vegas Boulevard at night. Also visit Fremont Street to experience an impressive show of light and sound that takes every night.
How about driving along this route then? It's a great route if you love driving and seeing new scenary. Book your Los Angeles Airport car hire with us today to start your journey.
Route Details
Start:
Los Angeles, CA
End:
Las Vegas, NV
Distance:
265 miles
Duration:
2 days, if you start your trip from LA; the journey could be much longer if you are travelling to Las Vegas from other places in the country such as San Francisco.
Best Time:
Las Vegas is situated near the desert and the temperature can be very high during the summers. Ideally, the best time to go on a road trip to Vegas would be during the winter months, which is December to February.
Overnight Stay:
On the way, you will find many motels and hotels near the highway itself that will offer reasonable overnight accommodation. In Vegas, you can stay in some of the best luxury resorts and hotels in the world.
Transport:
Travelling by car is the best option but you can also opt for a big vehicle such as a SUV or a camper for travelling in a more comfortable manner.
Food:
There are numerous restaurants and food stalls that you will come across on this trip. Vegas is home to a variety of high end restaurants offering all kinds of cuisines.
Difficulty:
The trip will not be difficult at all but certainly full of fun. Ideally Vegas is a place that you would like to visit with friends or your partner and is not the ideal place for a family vacation.