10 of the Best Places to See the Northern Lights
If there is one of the most spectacular things that nature can offer you in a lifetime experience then it has to be the northern lights. Many people refer to it as Aurora Borealis but it is generally a perfect way to have fun before you die. Actually, it should be top among your priorities that you need to do in life.
This article will discuss some of the top ten places suitable for seeing the northern lights because not every destination has the right and desired experience.
Norway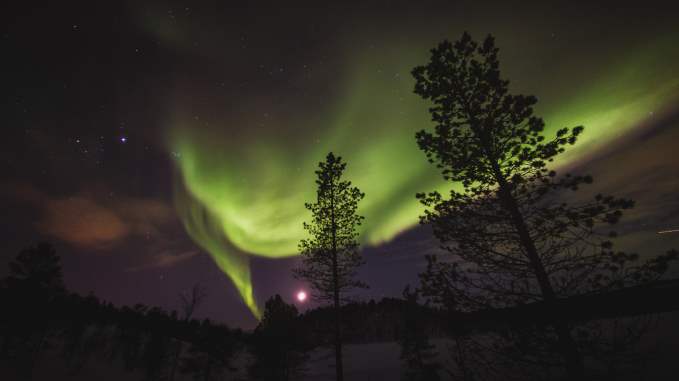 The town of Tromso will offer you one of the best views long after the summer days are over. It is preferred by many tourists because of its strategic position above the Arctic Circle from where you will view gleaming green lights. Cruising through the Norwegian coastline that is full of Fjords will be another suitable way to see the northern lights.
Kangerlussuaq, Greenland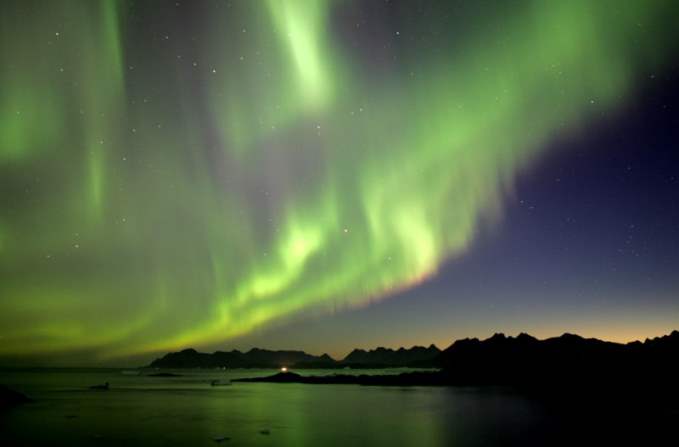 This is the sole location in Greenland where an international airport is located thus making it a gateway to the country. This place experiences a total of 300 days in a year with clear skies thus an ideal spot to view the northern lights well. Between October and April, you will be able to enjoy short tours to watch the northern lights while the period between February and April has a long expedition running to even three uninterrupted days. This is surely the place to experience the northern lights without any disturbance.
Sweden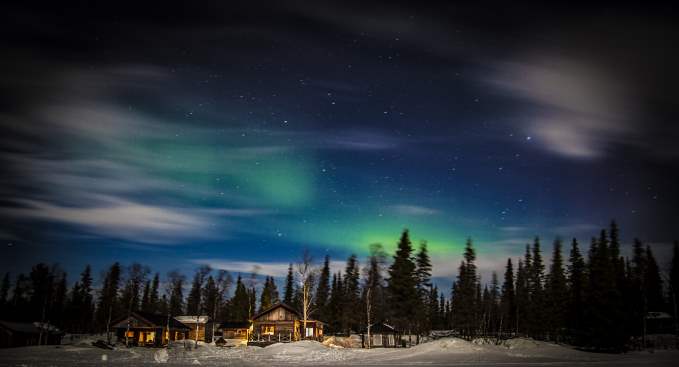 There is more than one reason to tour Sweden but the northern lights is one of the main reasons. Abisko is the right viewing spot in Sweden thanks to its unique climate. Dark winter makes the northern lights come out clearly while the Tornetrask Lake ensures the skies are clear all the time despite any climatic changes. Additionally, other suitable spots to view the northern lights in Sweden include Kiruna and Swedish Lapland.
Yellowknife, Finland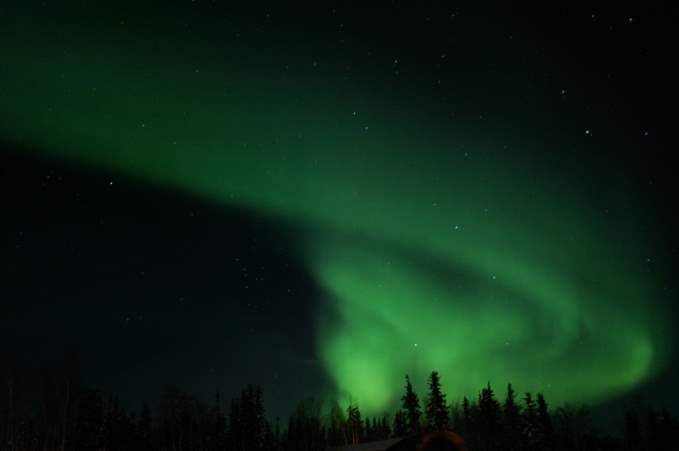 This is a city in Finland that offers world-class views of the northern lights. Aurora Village which is located just 25-minutes drive off the city centre is the ideal spot to watch the northern lights because it has comfortable viewing chairs. Furthermore, there is no language barrier at the campground because guides are on wait to offer background information on the lights using any language that you prefer. Generally, you will feel comfortable all the time.
Alaska, USA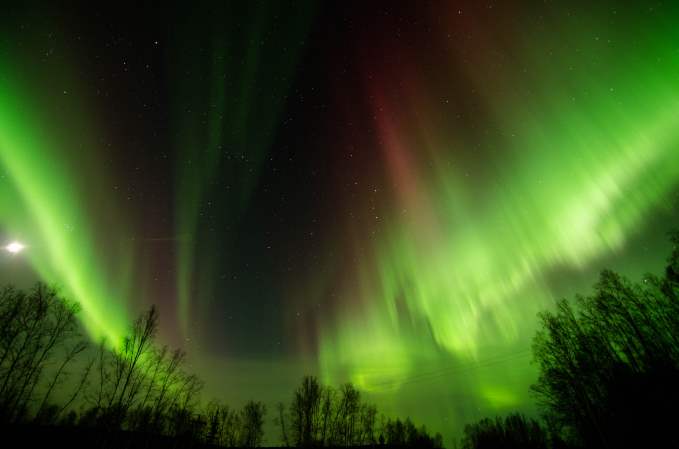 This is simply the best place in the United States for seeing the northern lights owing to its location. You will get to view amazing display of lights and this is a guarantee. Denali is also a great spot to see the northern lights because they are free from disruptions of the city lights in Fairbanks. This will be an experience like you have never had before in your life.
Canada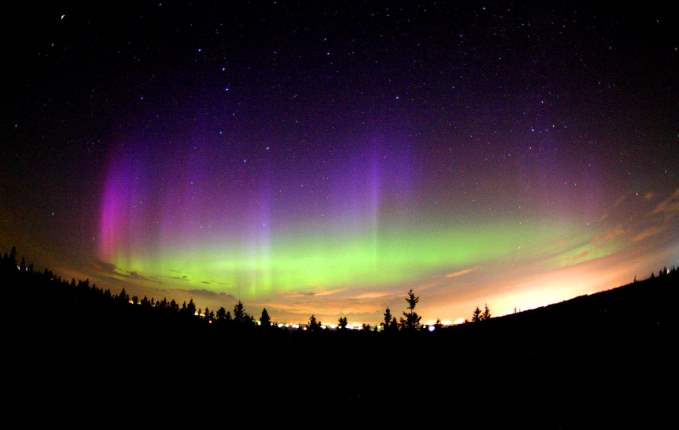 Many people are used to northern lights being a European affair alone but not until they cross over the Atlantic Ocean. In Canada, there are some of the best spots where the northern lights are seen in their best and natural form. You can go to Churchill which is in the province of Manitoba where the lights are clearly visible at night. The good thing with Canada is that you can engage in other recreational activities like snowshoe treks, dog-sledding and excursions to complement your experience.
Scotland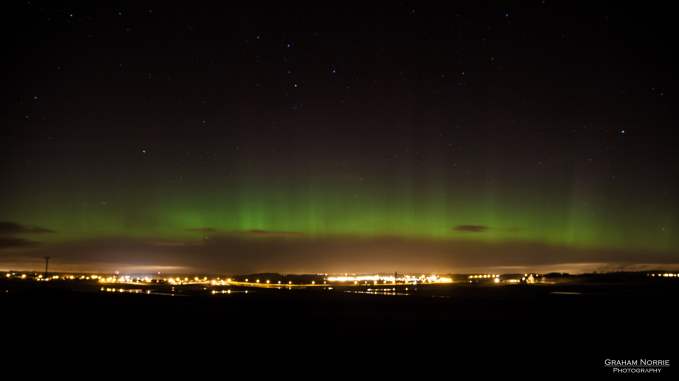 In the whole of United Kingdom, Scotland is the best place from where the northern lights are visible in the best way. Gairloch Village is one place where you will be able to star-gaze, explore the forests and above all engage in the northern lights search at night to cap your experience out there. Accommodation and meals in Scotland are very affordable so that should not concern you even when operating with a tight budget. You must get the right experience at any cost.
Russia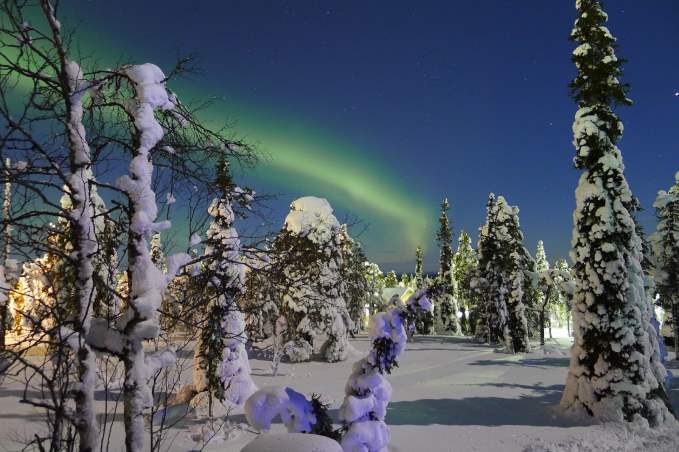 Not every part of Russia is good for viewing the northern lights but the northern part. To be precise, Kola Peninsula is well located in the right area which should be a top option for your consideration as well as Murmansk Town. However, temperatures there are very low and it is only for those people who can withstand such low temperatures. It can be freezing at times but you will withstand that if you are truly committed to experiencing the best northern lights view here.
Denmark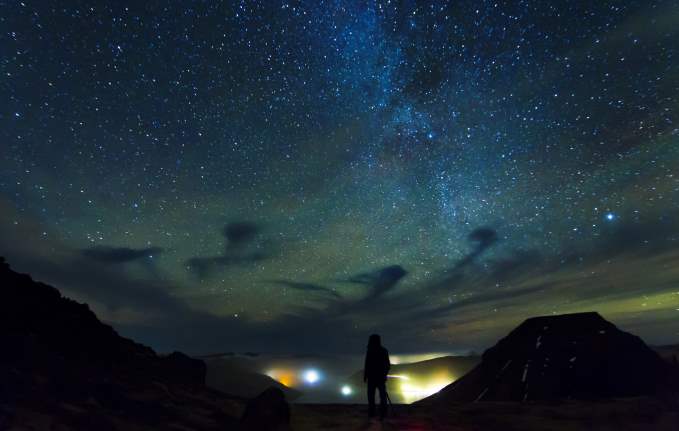 This country is not to be left out among the many in Europe where the northern lights are viewed well. The Faroe Islands, which is an archipelago and independent state within Denmark, has the best viewing spots despite having a rather stormy weather. There are Viking folklore and puffins that offer some of the best and wonderful views of the northern lights that you can't miss out on. Its location between the north Atlantic and the Norwegian Sea that make this place well suited for viewing the lights. It has to be factored in your itinerary if at all you plan to watch the lights in the best way possible.
Iceland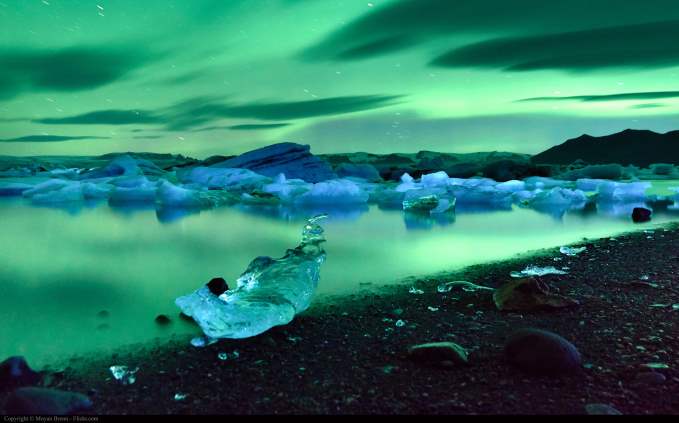 Finally, you have to pass through Iceland for the best and most captivating views of the northern lights. Pingvellir National Park is a remote area that is recognized by UNESCO and comes out as an ideal spot because there is a valley resulting from the meeting of Eurasian and North America continents. The month of March is more ideal for viewing the lights because skies are dark and clear but you can try out other months as well. That show might take a few minutes but worthy waiting for because you can take photos to remember later.
With all these locations, it is a matter of timing properly to know which places suit you and what time or month of the year to visit. Even though light displays are a bit unpredictable to be able to know when exactly they occur, it should not be an excuse for not planning in advance. Never take chances because an opportunity lost will not be regained again.