10 of the Best Infinity Pools in the World
Posted 11 March 2015 by
Isabel Gibbs
Infinity pools are actually defined as the best way that human beings try to compete with nature. There are many of such pools across the world that you can visit. Consider the following 10 that are among the best in the world.
Hanging Gardens Ubud, Indonesia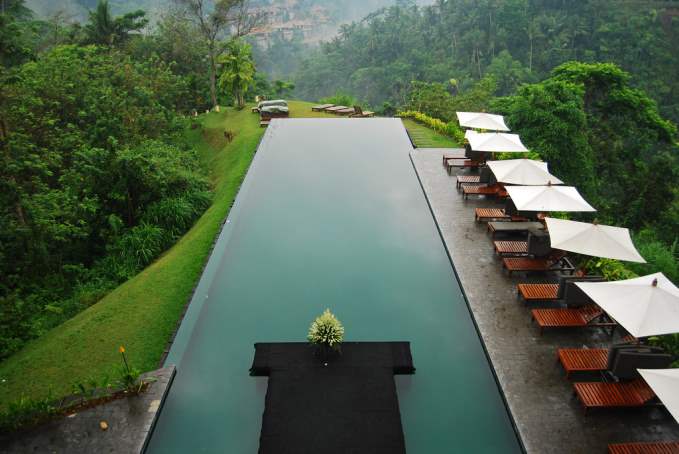 This is a place with cool waters and its edges plunge in a parallel way to the surrounding cliffs and mountains. These infinity pools are uniquely constructed with twin levels that offer diverse elevations for the neighbouring rainforests. There is the Balinese Resort which has a horizon-edge pool in every room which will enhance your experience more than you can imagine. In general, this is a tropical heaven with huge cultural significance that you can think of visiting when out on vacation.
Jade Mountain, St Lucia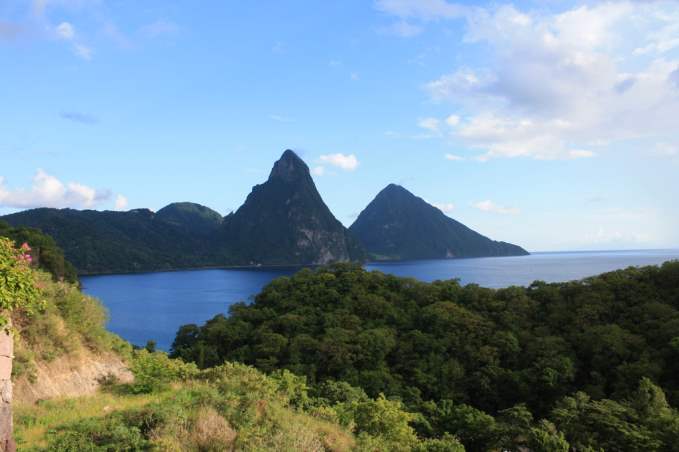 It is an accomplished architect who owns this pool who has customized his own designs. It stands out for the good lining of glass tiles that is an exceptional collaged in the world of architecture. The cool waters at this pool are bluish and are well complemented by the breath taking view of the Caribbean Sea from the peaks of St. Lucia Pitons. This is an ideal place to spend romantic nights as the pool imitates an array of colours thanks to illumination from fibre optics.
Cliffside Hot Springs, Turkey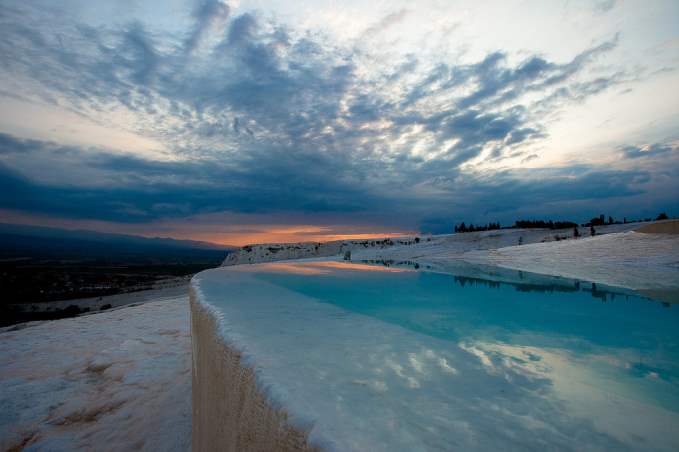 This is a natural infinity pool in Turkey which you can pay a visit. The pools are edgeless and they has defeated the knowledge and innovativeness of human beings. They have an amazing architecture with its natural basins being carved out from rocks. The basins are filled with mineral water that flows freely. These pools are a world heritage site so make sure to get the best out of it.
Cambrian Hotel, Switzerland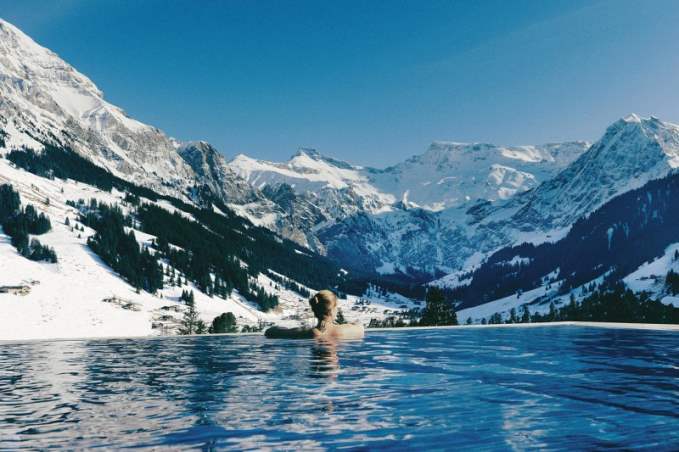 This is in Switzerland and has some notable features that will make your visit worthy. Hikers, snowboarders and skiers will have a wonderful experience at this place while a heated open-air pool provides for a fanciful spa. Its location in the Swiss Alps makes this hotel a good place to visit where you can see breath taking views of the mountains from multiple directions. You will have many friends longing for such an experience once they learn about your visit.
Hilton Curaçao Resort, Dutch Caribbean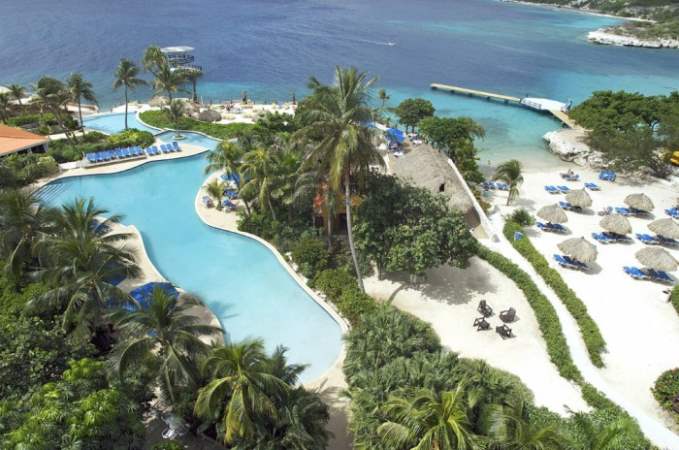 You will have the opportunity to spend a night or two at this infinity pool when visiting Piscadera Bay. There are several white sand beaches in the surrounding that make for an idyllic atmosphere while its proximity to Curacao City makes it the best option. It has a rich cultural history that you can experience while amenities there are magnificent. The resort is generally a picturesque landscape with glassy floors that reflects the colours in the sky and will vary from one to another during the day.
Monastero Santa Rosa, Italy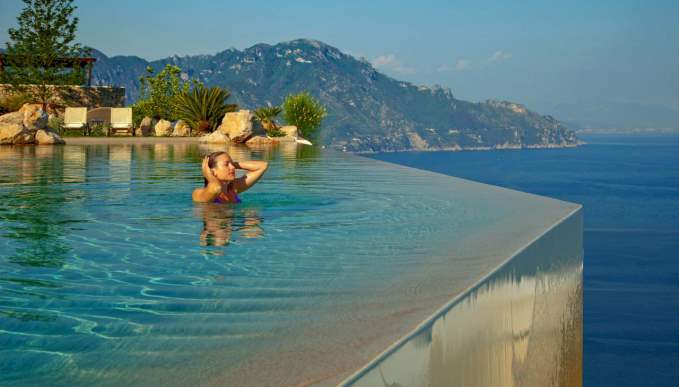 Some of the benefits to enjoy at this infinity pool include a tour of the Amalfi Coast and a spacious spa. It was constructed in the 17th century but retains its beauty and architectural value centuries later. Its furnishings are of the highest quality while the surrounding gardens are well scented to make visitors comfortable.
There are up to twenty rooms at this resort with great views of the ocean which offers quality romance. The most interesting thing about this resort is that it's located at the edge of a steep cliff which might cause some people to be a little nervous.
Katikies Hotel, Greece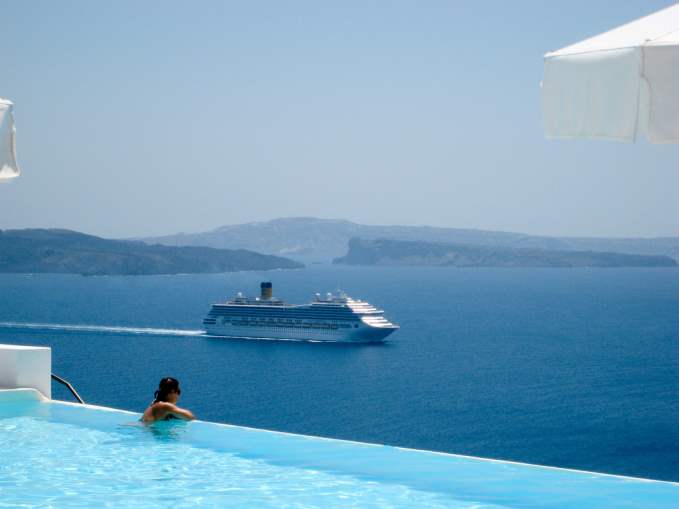 You will get the best views of Aegean Sea and Caldera Basin from this infinity pool found in Greece. There are several other small pools at the hotel that you can sample as well together while enjoying the great views. From the edges of this pool, you can enjoy sipping your favourite tea as you relish seeing the blue domes as well as whitewashed buildings. Who does not like enjoying Santorini? It will be a perfect place to do that once you have visited Katikies Hotel.
Conrad Maldives Rangali Island Resort, Maldives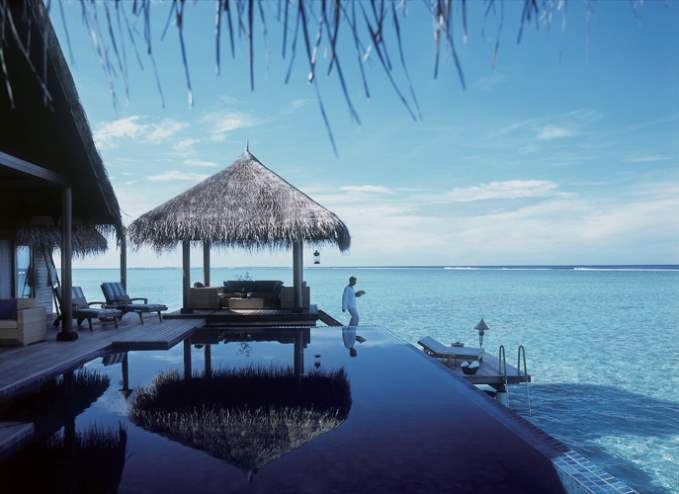 This is a resort that will guarantee you of the best experience under the sunny days as well as crystal clear waters. There are many white sand beaches where you can spend your time basking under the sun while its lavish accommodation will give you no headache when it's time to sleep. There are many infinity pools that you will find within this resort to satisfy your thirst for such an experience. Actually, visitors are given the choice of picking rooms that have infinity pools. You will have no better place to enjoy quality sights of the Maldives beach line than at this resort.
Conrad Bali Resort and Spa, Indonesia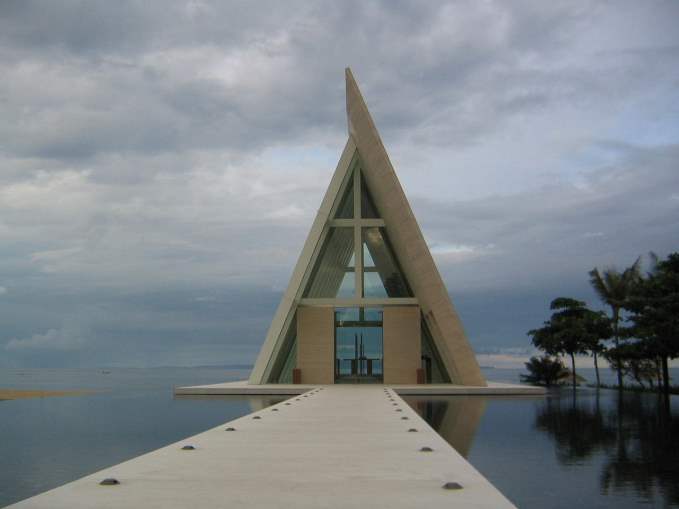 You will enjoy this infinity pool once on the Indonesian island of Bali. It's a true manifestation of what an infinity pool looks like thanks to the waning edges as well as spiritual atmosphere. The surroundings are lush and natural with boundless beaches and charming gardens to map out this first-rate pool. Early morning hours are the best time to have a view of the pool because the waters are bluish and views of the sea is expansive. There is a wedding chapel that floats on the waters and will give you breath-taking views of the landscape.
Marina Bay Sands Hotel, Singapore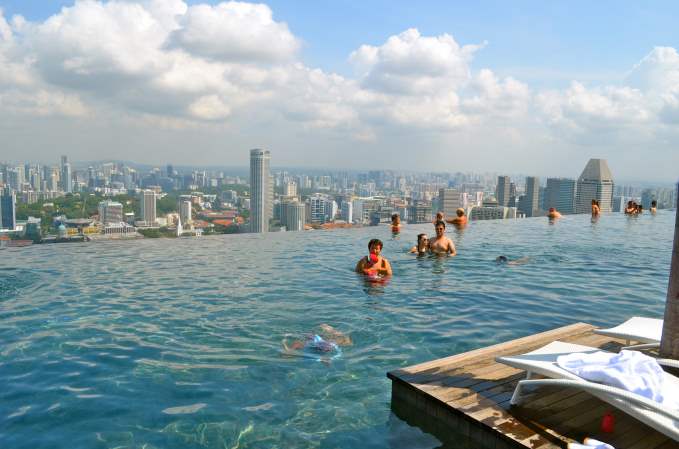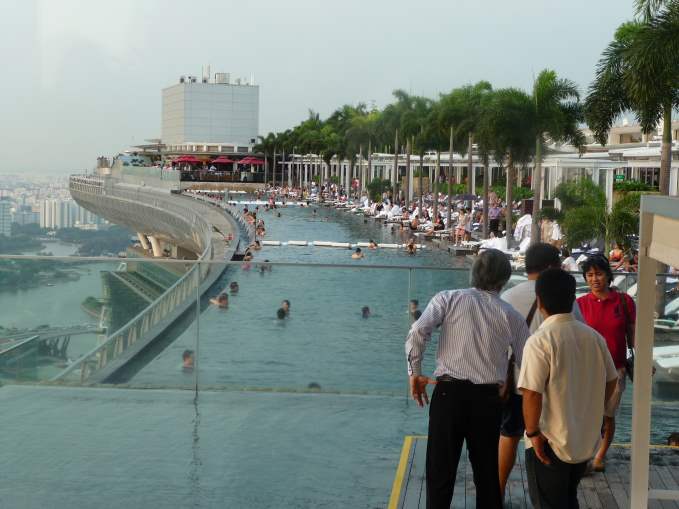 There is a luxury infinity pool sitting on the roof of this hotel, 200 meters above the ground. It is a breath-taking place to spend your free time and it stands out as the largest at that altitude. All in all, it will be a good place to enjoy once in Singapore.