Top 10 Tourist Attractions in Switzerland
If you have ever thought of stopping your travelling, make sure it does not happen before you go to Switzerland. This is a great country with wonderful attractions that you cannot miss out on. It will be an experience of a lifetime once you are in a position of visiting any of the following attractions in Switzerland.
Matterhorn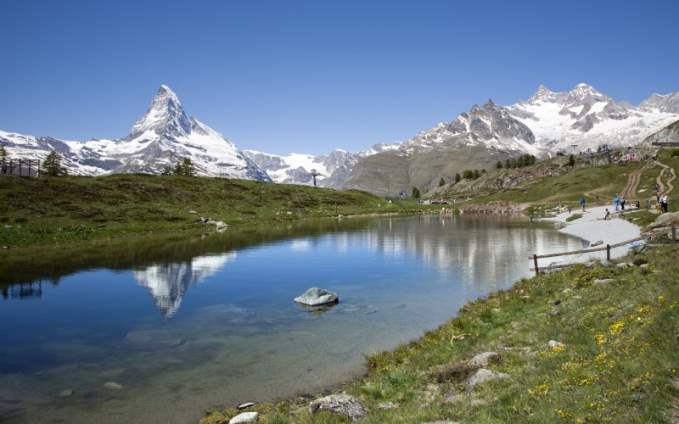 If you have been keen on mountains then this must resonate well with your thinking. It is a very popular place and a key attraction in Switzerland. Its height stands at 4478 meters even though it's not the highest in the country. Every year, climbers tour the mountain to reach its summit which turns out to be enjoyable. There is no easy route up the mountain but it is an awesome experience that you will not want to forget that easily.
Chateau de Chillon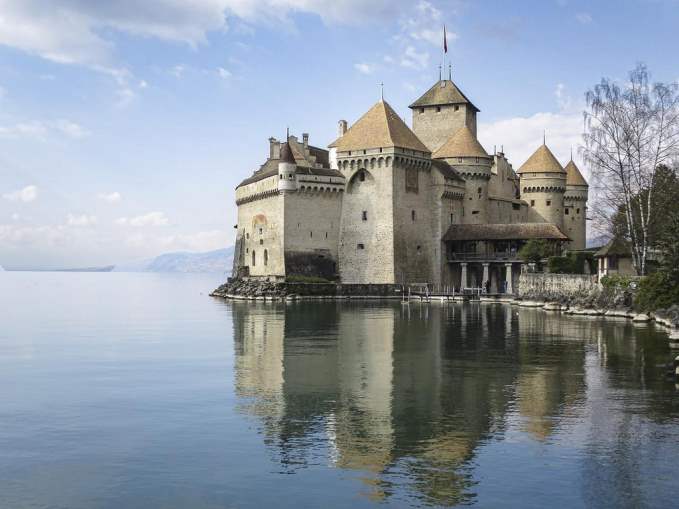 When in Switzerland, you must make time to visit this place which is a hub for tourism. It is in Montreux and situated close to Lake Geneva where you can take a walk and discover the Chillon Castle. The castle was built in the 11th century and has some key attractions that include dungeons, courtyards, a tower and historic rooms. This building is among those that record the highest numbers of visitors annually with the main transport options being trekking, taking a bus or traveling by train. It is very accessible.
Swiss National Park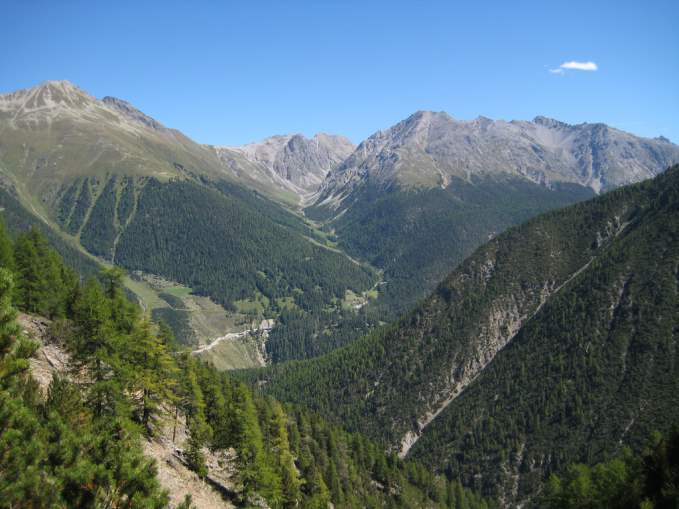 The Swiss National Park was established in 1914 and stands out as one of the oldest. Tourism in Switzerland cannot be defined without including this park which offers great views of the Alps. The park is huge. It covers almost half of the country's land mass where you can find animals including elks, marmots and eagles. It will be a good place to visit during the day as overnight camping is not allowed for security reasons.
St. Moritz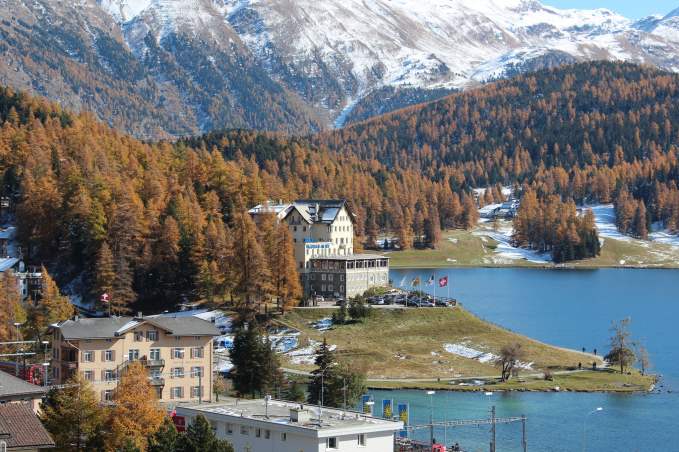 This is a playground that is locally associated with the wealthy and famous. By and large, it is a winter resort where you can get maximum enjoyment through skiing and undertaking a variety of sports associated with winter and summer seasons. There is a spa center to get some thalassotherapy together with restaurants to satisfy all your hunger and thirst. The social life in this place is unrivaled as you will enjoy an expensive but active nightlife.
Lake Geneva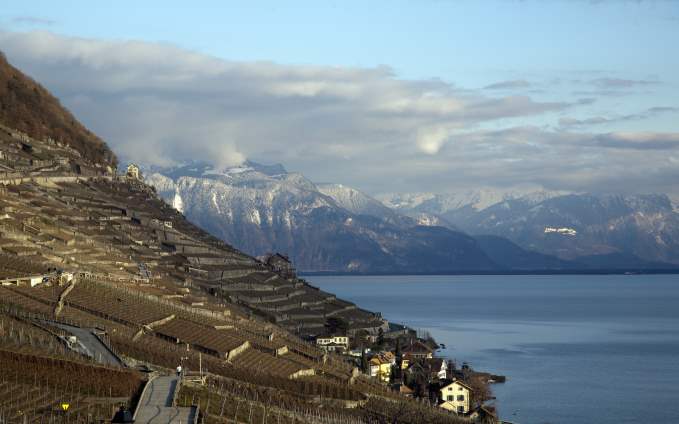 Lake Geneva is among the largest lakes in the European continent and a suitable place to visit while on vacation in Switzerland. It is in a strategic position between France and Switzerland thus it attract tourists from both countries. It is among the most visited lakes in Europe and Switzerland takes up the greatest share of revenue as it owns 60% compared to Frances 40%. Yachting is the most popular sports in the lake as it offers one of the best experiences to viewing the lake and its shores. Private boat tours are offered for those keen on travelling the lake.
Interlaken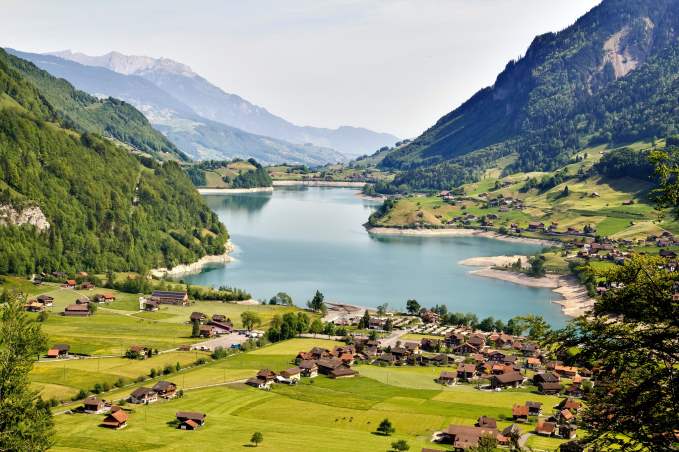 This is one of the most active cities in Switzerland and a hub for tourism. There are limitless leisure activities taking place at the city which include skiing, hiking, paragliding, river rafting and bungee jumping. This is the ideal tourist destination in Switzerland for people who like adventure sports. The scenery around the city is highly attractive which offers one of the greatest outdoor experiences. This is a huge reason why many tourists from all over the world visit the place.
Rhine Falls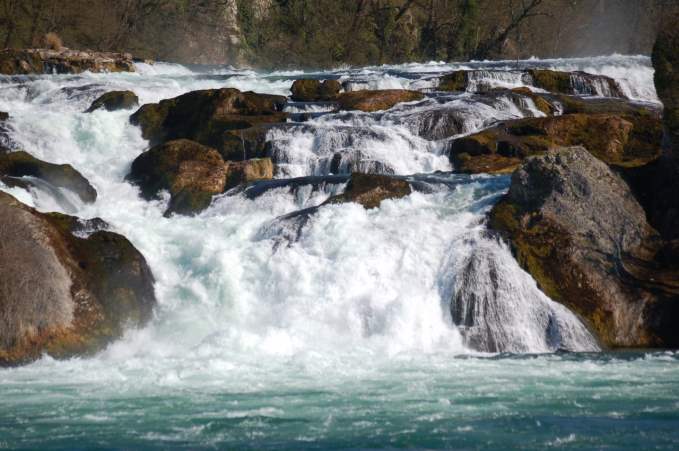 This waterfall is in Schaffhausen and is the biggest in the whole of Europe. For this reason, many tourists are interested in visiting these waterfall when on holiday. The falls have one of the most spectacular sights and viewing them from different angles is highly recommended.
A boat trip around the falls will be another good way of exploring. Rhine Falls offer one the best experiences, more than any other waterfall offer across the globe. The Swiss National Day celebrations on every August 1 are held at this waterfall with eccentric firework exhibitions that attract many tourists, so if you are unsure of a good time to visit, try to visit around this time.
Aletsch Glacier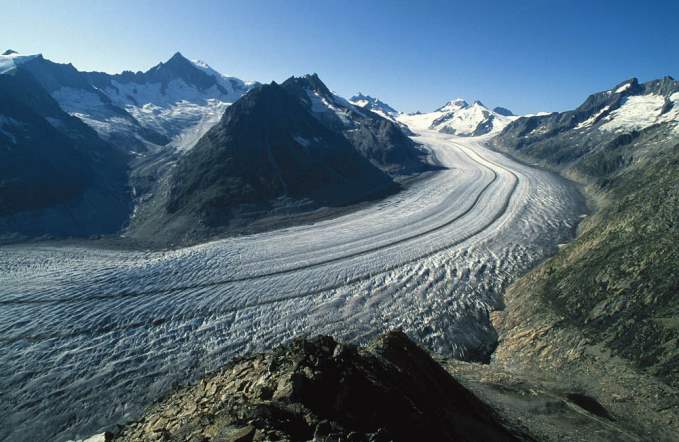 In the whole of the Alps, this glacier is the longest at 23 km and it has some breathtaking experiences for visitors. Accessibility is trouble-free so you don't have to worry about touring around this glacier. It is listed as a UNESCO heritage sites and that has placed it strategically among the top attractions in Switzerland and Europe at large. You will be well sorted by visiting this glacier that has many differences with many others across the globe.
Tropical Alps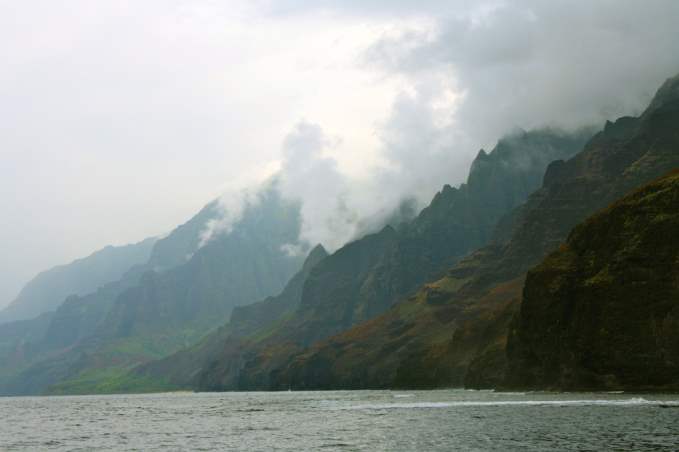 This is a place that you need to pay a visit before you die. Palm trees are the dominant feature at this attraction with glaciers also available along Ticino which is close to the border with Italy. The Alps have a rich and assorted culture which you can sample as a tourist. Unfortunately, very few foreigners are aware of this attraction but its well worth a visit for those who do.
Zermatt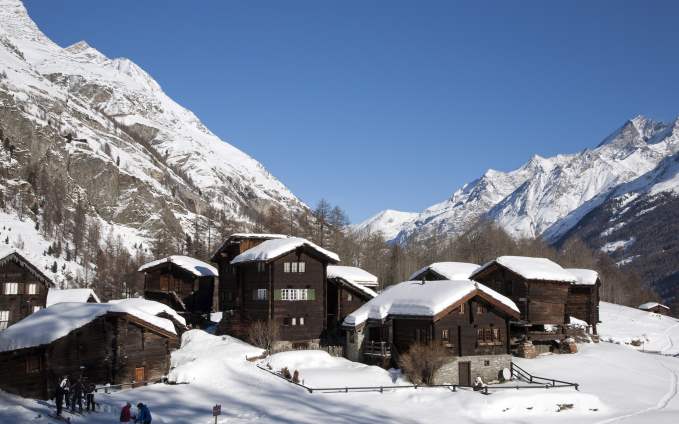 This attraction is at the base of the Swiss Alps which is the sole reason why many tourists love it. It has one of the most lovely ski resorts where skiing is practiced throughout the year. If you wish to dine out, the Gourmand Restaurant is a great place where all types of food is served. If you are a shopping enthusiast, markets are not in shortage at the Zermatt and you can visit them to do all the shopping that you want.
Generally, Switzerland is your one-stop destination for satisfying all your needs. The widely discussed attractions will give you an experience that you will never forget in your life. Go to the extreme and leave no chances in making sure your experience is topnotch and value in return for your investment.