10 Great Things to Do in Milan, Italy
Are you planning to tour Milan in Italy and short of ideas on what to do? This article will give you a guideline on what to expect on the ground for an idea of the things to do. Milan is one of the biggest cities in Italy and a key tourist destination in Europe.
Millions of visitors are recorded to visit the city every year and the following things are part of the main attractions. You can consider them when planning your visit to the city which hosts two of the biggest football clubs in the world; Inter Milan and AC Milan.
Get Inspiration from The Last Supper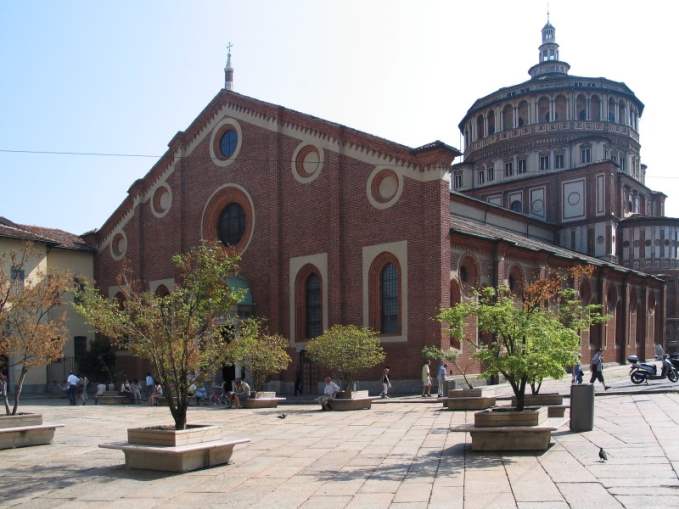 This is a well-known attraction in Milan and visiting it will be an important thing to do. It is attached to the Santa Maria delle Grazie church but gaining access is one of the hardest things. Visitors struggle to secure tickets owing to high turnout but once inside you will get a real picture of what Jesus' last supper was like. It is Leonardo da Vinci's imagination that clearly gives the accounts of Jesus looming betrayal as narrated in the bible. A good place to visit for Christians.
Sample Classical Art Galleries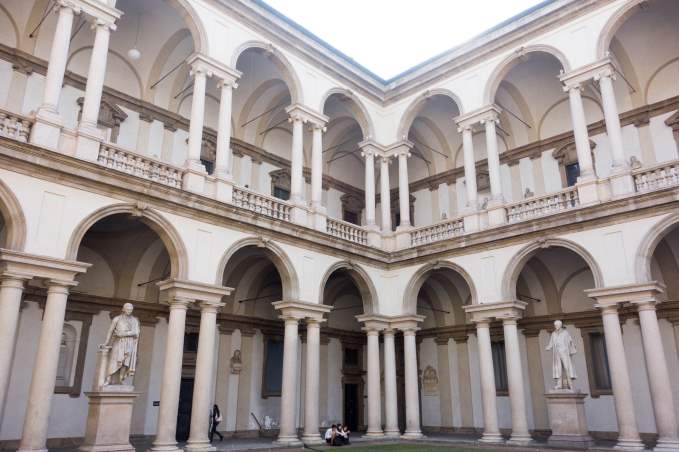 All the history about Milan and Italy by large is well preserved in art galleries around the city. They are ideal places to visit and get a chance of understanding what Milan is made of and where it has come from. Pinacoteca di Brera is one of the most famous galleries where huge and significant art collections from all over Italy are preserved. Your visit there will be totally valuable as well as in many other small galleries that can share a piece of the history.
Go Shopping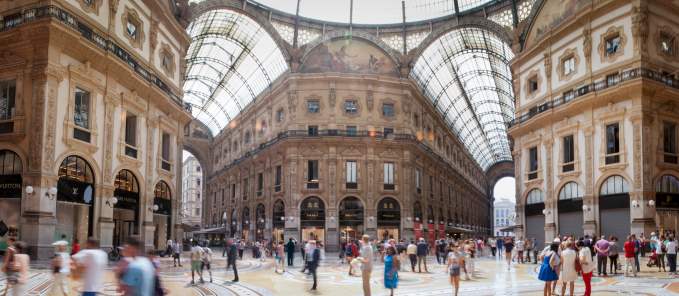 You don't have to be a shopping enthusiast for you to enjoy what Milan offers. This is a mandatory thing in every person because one will need to eat and wear clothes. When visiting this city, you must be well endowed financially because the temptation to go out shopping will always hang around your neck. There are several shopping spots around the city and they include Quadrilatero d'Oro, Galleria Vittorio Emanuele II which to date holds the record as the oldest shopping mall globally, Brera where you will get the best boutiques in Milan as well as Navigli that is ideal for night shopping.
Sail Across the Navigli Watercourses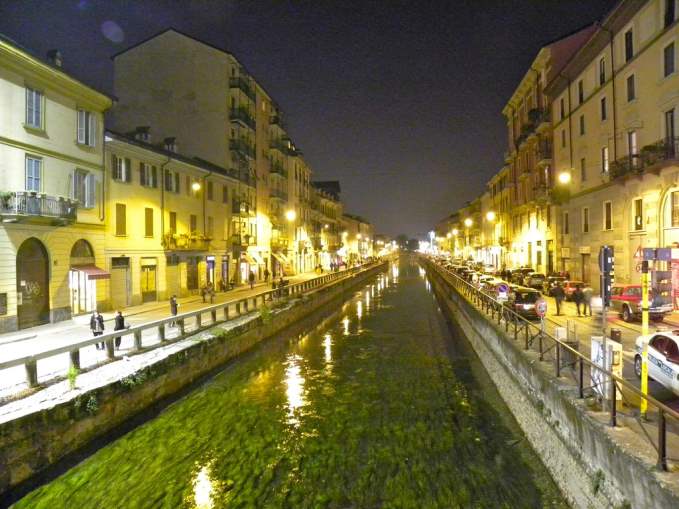 This place has a huge system of canals that stretches through Milan. The whole system has two big waterways namely Naviglio Pavese and Naviglio Grande which are located in the southern part of the city. You can take your time to navigate through these waterways which is a good way to spend your precious time in Milan. Along the waterways, you will come across old-fashioned shops, galleries, pavement cafes and antique markets that will make your life enjoyable. The antique market is actually a monthly affair held on every last Sunday.
Enjoy Football at the San Siro Stadium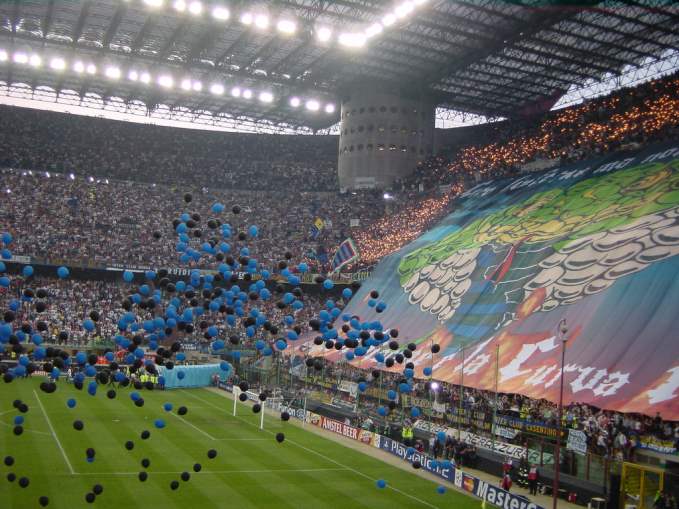 This is the home ground for AC Milan and Inter Milan football clubs that play in the Italian league. Having been constructed in 1925, this stadium was host to some world cup matches in 1990 and you will have unforgettable memories once you watch a match at the stadium. You can visit on a weekday when there are no matches taking place and have the free access to even the magnificent dressing rooms. It will give you a totally contrasting image of both clubs from a political and sporting angle.
Experience the Universal Exposition 2015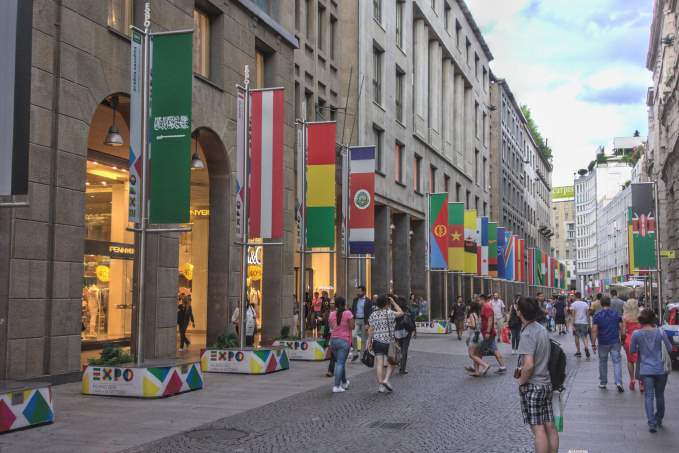 This is an international expo that is planned for 2015 but has been crowded by all bad things. Ranging from corruption to high budget, it will be very interesting for you to visit this place and get a firsthand experience. It has attracted a total of 144 nations who will be participating with a load of supporting events to make it a lifetime event. You can plan your tour to coincide with the period between the months of May and October when the expo will be held. Many attractions are lined up which will be an excuse for you to travel to Milan.
Have a Lucky Spin at the Bull's Balls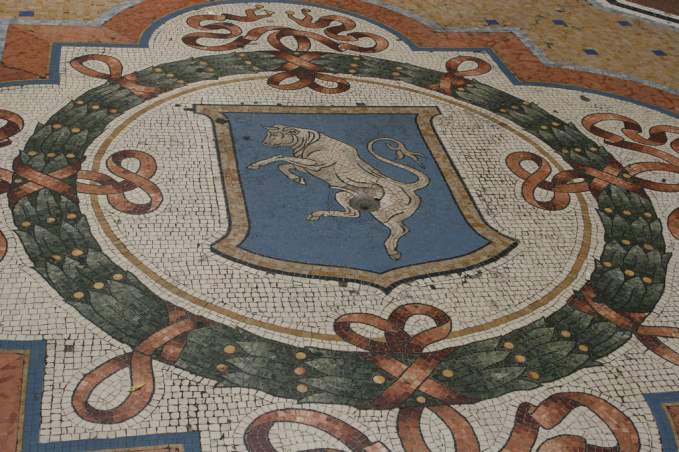 This is located at Galleria Vittorio Emanuele II, the world's loveliest mall, and is simply a stone image of a dancing bull. The notable thing with the bull is its missing private parts that are replaced by a distinct hole. There is a belief in Milan that taking a spin at the bull's balls will give one good luck has attracted the interest of tourists from across the world who are after good luck. It will be very difficult to visit the mall and walk out without taking a spin. It is very tempting so take the signal.
Eat Panzerotti at Luini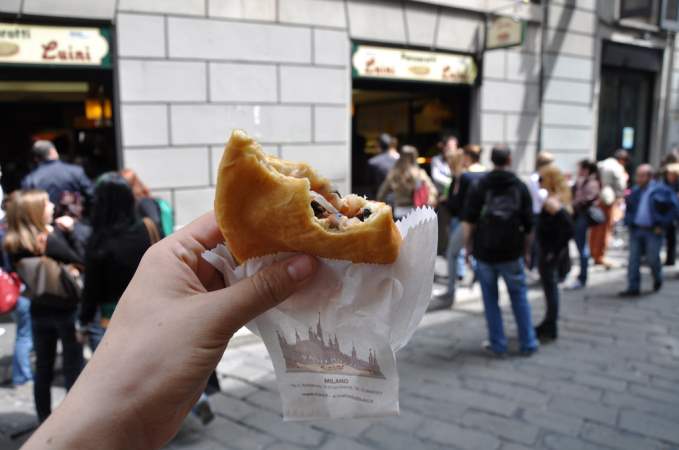 Every city in the world is known for its special food and Milan has panzerotti which you must have a taste of. This is a fast food that is very common in Milan and having a taste is a must whether you like fast food or not. It's delicious and Luini is the most popular restaurant serving this dish within the city. You will know that the food is adored in Milan by the number of people lining up at Luini's every day throughout the year.
Sample Furniture at Salone del Mobile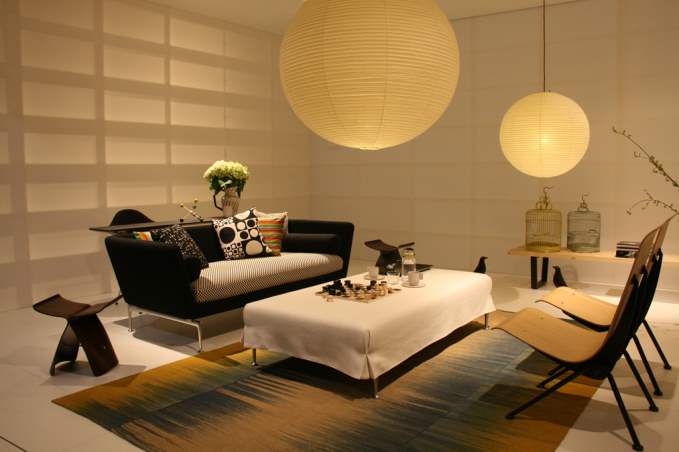 This is an annual furniture fair taking place in Milan and comes every month of April. Over 350,000 visitors from a record 160 countries experience it and you need to be part of it on its next event. You will get to see all types of furniture made in Italian designs.
Mingle Freely with Locals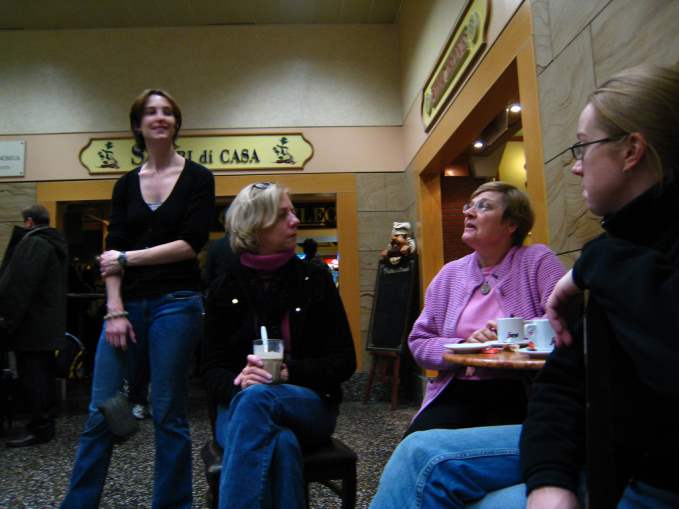 The best way to enjoy your visit of Milan during a vacation is to mingling freely with locals. Restaurants are ideal places to meet and get to know the locals with open restaurants located in handy locations within the city.